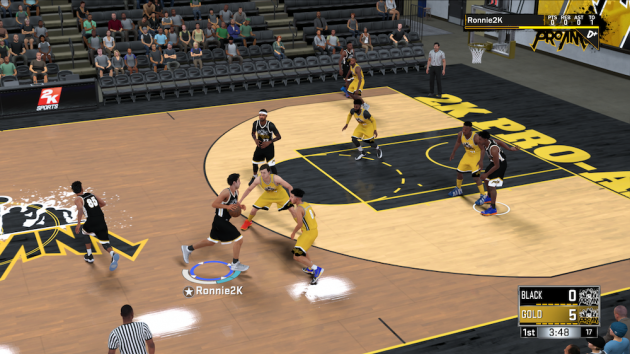 Amazon-owned streaming platform Twitch has secured media rights to the inaugural edition of the NBA 2K League esports competition.
The multi-year deal includes live broadcast rights to all games, giving Twitch coverage of as many as 199 matchups per season, including weekly games during the regular season, in-season tournaments, best-of-three play-offs and the finals.
Twitch's coverage will be available at twitch.tv/nba2kleague, and games will be available for free on demand after each live broadcast.
In addition to live streaming the competition, Twitch said it would be working with the National Basketball Association (NBA) to build enhanced features for the competitive video gaming league's broadcasts, such as interactive custom overlays.
The agreement marks the first media rights deal for the NBA 2K League, which is the first official esports competition to be operated by a major US sports league. Twitch, which boasts more than 15 million daily active users, also streamed the league's inaugural draft on 4th April.
"This is a ground-breaking partnership for the NBA 2K League," said NBA 2K League managing director Brendan Donohue. "Twitch shares our innovative spirit and commitment to putting the gaming community first, and is the ideal home to provide our passionate 2K, NBA and esports fans around the world with the opportunity to catch all the excitement of our inaugural season."
"From video games to real games, the NBA continues to innovate around basketball when it comes to engaging with the Twitch community," said Justin Dellario, head of esports programs for Twitch. "By partnering with Twitch for the NBA 2K League, that pioneering spirit will continue to be reflected when we elevate this latest entry to the world of competitive gaming with interactive features and our global stage."
The NBA 2K League's inaugural season gets underway on 1st May, and will feature 17 teams, all of which are owned and operated by existing NBA franchises. Each team will compete in a minimum of 19 games across a 15-week regular season, with a US$1 million prize pool up for grabs over the course of the campaign.