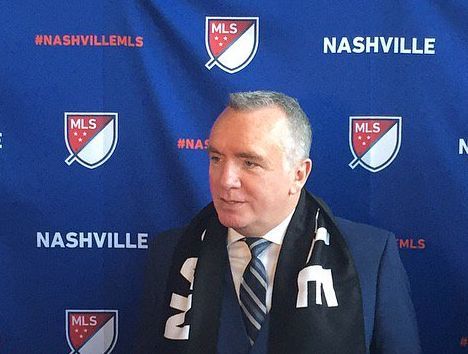 The Metro sports authority has given preliminary approval to global architecture firm Populous to lead the design and engineering for the planned Major League Soccer (MLS) stadium at The Fairgrounds in Nashville, Tennessee.
MLS announced Nashville as its 24th franchise in December 2017, with the club expected to spend its first year at a temporary stadium in 2020 before the scheduled completion of the new venue in 2021. In May 2018, Ian Ayre, former chief executive of Liverpool, was appointed to the same role at the Nashville expansion franchise.
The vote of the Metro sports authority board of directors was unanimously in favour of securing an agreement with the Kansas-City based Populous, who also designed Nashville's other major stadia – First Tennessee Park, Bridgestone Arena and Nissan Stadium.
The contract fee would be valued at US$12 million, while the overall cost of the stadium has been projected at US$275 million, with an additional US$50 million in future general obligation bonds that will be used to make improvements to The Fairgrounds site.
Finalisation of the deal between Metro and Populous has not yet been completed, with a vote still required on the future development of the Fairgrounds site. However, there is pressure to speed up a process that is already a month behind its tight schedule.
Mary Cavarra, who is representing the Nashville expansion franchise, said: "The issue is right now we're 30 days behind, and if we don't get the architect started this month or next week with preliminary kick-offs of designs, we can't afford to go another three weeks or it will cause issues later on."
Monica Fawknotson, director of the sports authority, added: "We're not quite there yet. I hear we're about 99 percent there. It is still really important to the overall schedule that we stay on track and we consider those documents in July."
In order to finance the stadium, Ingram – the majority owner of the Nashville soccer franchise, would pay US$25 million immediately, as well as an annual US$9 million fee.