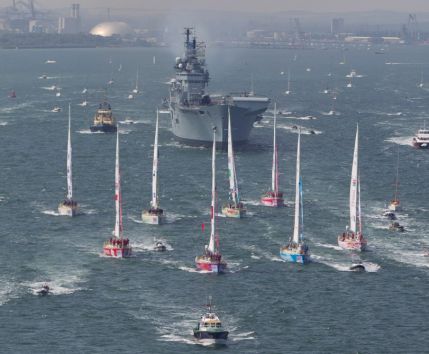 Nasdaq has been announced as the 12th and final team partner for the 2017/18 Clipper Round the World Yacht Race.
The agreement will see the American stock exchange sponsor one of 12 teams competing in identical 70-foot ocean racing yachts, which will carry its brand message, 'Ignite your ambition'. The partnership will provide Nasdaq with prominent international brand exposure for the duration of the showpiece event.
Nasdaq has maintained a long-term relationship with the Clipper Race since 2011 based on the New York leg of the showpiece, where the company take guests sailing along the Hudson River. Sponsors of the Clipper Race also regularly participate in global business events at Nasdaq's site in Times Square, New York City.
William Ward, chief executive of the Clipper Race, said: "I am so pleased to welcome Nasdaq, leading global provider of trading, clearing, exchange technology, listing, information and public company services, as a team partner for the Clipper 2017/18 Race.
"The Clipper Race is the most successful ocean racing business of its type in the world today, and this partnership is symbolic of how far the race has grown over the last two decades. There is no one else operating a global ocean race like Clipper Race which makes Nasdaq and the Clipper Race, both leaders in respective industries, a truly excellent fit."
The 2017/18 event will be the 11th edition of the Clipper Round the World Yacht Race, and gets underway in Liverpool, UK on 20th August.