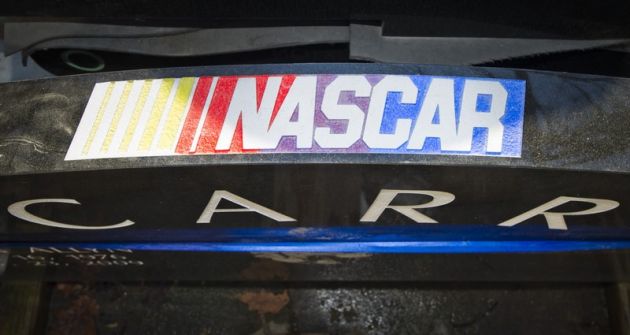 After many months of speculation and nearly two years after Sprint confirmed its departure, Nascar has formally announced that Monster Energy will be the new title sponsor of its premier racing series.
The new deal, first reported by motorsport.com last month, will kick in on 1st January 2017 and run for an undisclosed multi-year period. As yet, no new name, logo or trophy has been revealed for the series.
Monster Energy, the energy drinks brand part-owned by Coca-Cola, will also title sponsor the annual Nascar All-Star Race at Charlotte Motor Speedway and become the official energy drink of Nascar.
Financial terms of the agreement have not been released but it has been widely reported that Nascar was seeking a ten-year deal worth up to US$1 billion. Industry sources have said, however, that the new agreement is likely to be worth considerably less than that valuation.
"Monster Energy is a brand built on excitement and enthusiasm, qualities that align with Nascar," said Brian France, Nascar's chairman and chief executive.
"This sponsorship position is the most unique in all of sports and entertainment, and we are thrilled to have a partner that will help us further elevate the series.
"Today's announcement is the culmination of a thorough search, one that resulted in the right partner at this important time in our sport's history."
Speaking at a launch event in Las Vegas on Thursday, France added that the approach to Monster Energy was "one of the few sales calls I actually personally made". He also alluded to the protracted nature of discussions, saying that the deal was "a very difficult agreement to come to because of the complexities of it", citing the track and media components.
Monster Energy becomes the third title sponsor in the history of Nascar's top-tier series, following RJ Reynolds and Sprint/Nextel. Sprint announced that it would end its 13-year sponsorship, thought to be worth up to US$75 million per year, in December 2014.
Monster Energy is already involved in Nascar as the primary sponsor of Stewart-Haas Racing and Kurt Busch, and the official energy drink of Pocono Raceway. Its association with motorsport also includes a presence in AMA Supercross, Formula One, MotoGP and the Dakar Rally, among other properties.
"Monster Energy has an established and versatile history in motorsports, and we're thrilled to take this historic next step," said Rodney Sacks, Monster Beverage chairman and chief executive.
"We feel strongly that our brand is a perfect fit for this sport and its star athletes. We look forward to interacting with the millions of passionate Nascar fans week-in, week out."