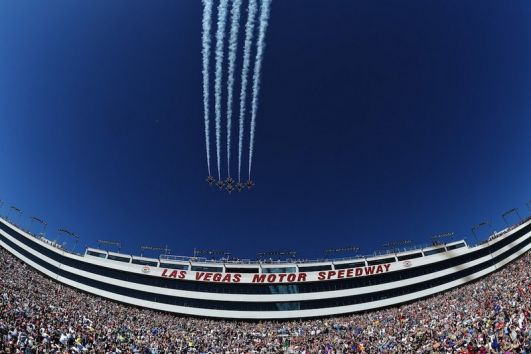 The Las Vegas Motor Speedway will host two races in the Monster Energy Nascar Cup Series from the 2018 season.
Racecourse owners Speedway Motorsports (SMI) has moved a race from New Hampshire Motor Speedway – which has two races on the 2017 calendar – to the Nevada-based track. Las Vegas will continue to hold its traditional race in March but the date of the second is yet to be confirmed.
SMI has said that it will create a triple-header weekend in Las Vegas, which will become the first city to have to have two such events in a Nascar season. The weekend will be composed of a top-tier Monster Energy Nascar Cup Series race, one in the second-tier Nascar Xfinity Series, as well as a stand-alone race in the third-tier Camping World Truck Series.
"Las Vegas and Las Vegas Motor Speedway have become great destinations for Nascar fans," said Steve O'Donnell, vice president and chief racing development officer of Nascar. "The experience is unique to any other in our sport. We look forward to having NASCAR racing there for two race weekends in 2018."
SMI purchased the Las Vegas Motor Speedway in 1998 for US$215 million.