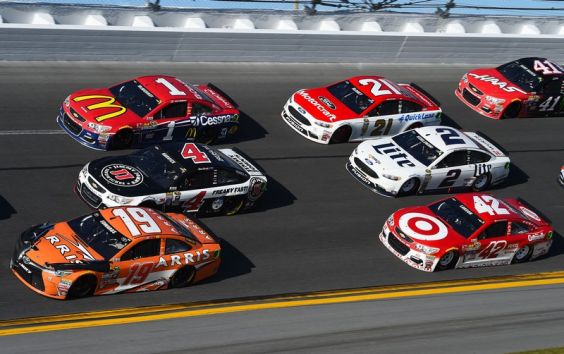 Nascar, the North American stock car racing operator, has unveiled premium cooler and drinkware brand Yeti as its new official outdoor partner.
Under the terms of the multi-year agreement, Yeti's stainless steel drinkware, premium coolers, and soft-sided coolers will be developed into Nascar and team-licensed products.
Additionally, the Texas-based company will join the Nascar Fuel for Business Council, which allows an exclusive group of nearly 55 official partners of the organisation to work together and address specific corporate needs.
"Yeti is a dynamic and wildly popular brand that will be a welcome addition to our industry and fans," said Nascar executive vice president and chief global sales and marketing Officer, Steve Phelps. "There continues to be great momentum surrounding our business as evidenced by nearly 10 new brands entering the sport at the official level this year."
Matt Reintjes, Yeti's chief executive, added: "Yeti is honoured to officially be a part of the Nascar family. We're proud to be associated with the many influential brands that partner with Nascar. From the drivers and teams, to the fans and fellow sponsors, the sport is built around passion, and because of that common ground we feel that this partnership is an ideal fit for our brand."
The Nascar Cup Series continues on Saturday with the All-Star Race and Monster Energy Open at the Charlotte Motor Speedway in North Carolina.