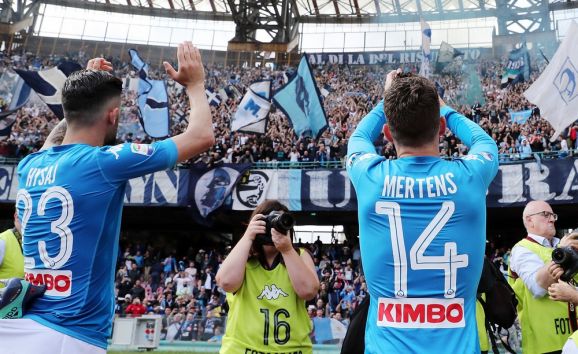 Aurelio de Laurentiis, the president of top-flight Italian soccer side Napoli, has confirmed that the club is planning to build a new stadium and sports centre.
Speaking to Italian daily newspaper La Gazzetta dello Sport, de Laurentiis said that he was close to purchasing land for the site of the Serie A giants' new home, which will have a capacity of 30,000 seats.
"I'm about to conclude the purchase of land of 100 hectares, where we will build both the stadium and our sports centre," de Laurentiis told La Gazzetta dello Sport. "I am taking care of the destination of the area so as not to risk bureaucracy, because I can count that within three years, we will be able to build a new multifunctional stadium with 30,000 seats."
The precise location of where the stadium will be built has not been revealed, although de Laurentiis did confirm that it will not necessarily be within the Muncipality of Naples, where it would be more complicated to obtain permits to build.
"But we have chosen an area already prepared, even from an urban point of view, near the railway area," he added.
The move would see Napoli vacate their current stadium, the Stadio San Paolo, which was opened in 1959 and underwent renovations in 1990 and last year.
With regards to the new sports centre, de Laurentiis said that Napoli were looking to model the facility on Premier League champions Manchester City's academy complex, which houses 16 soccer pitches, three gyms and various other modern facilities for the club's youth sides.