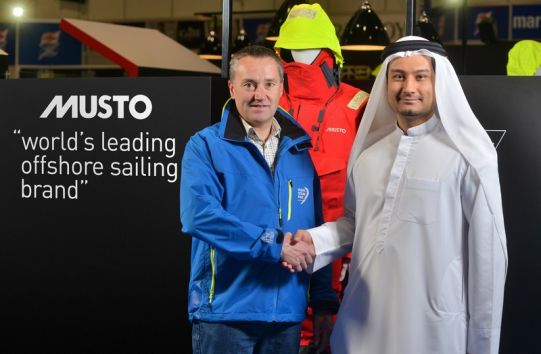 British sailing brand Musto has entered into a partnership with Abu Dhabi Ocean Racing for the 2014/15 Volvo Ocean Race.
The company will supply the team with clothing and equipment for the next edition of the 39,379-nautical mile race, which will visit ten cities in ten countries, including the UAE capital of Abu Dhabi.
Musto signed up to serve as the official supplier of sailing apparel and footwear for the next two editions of the race in June, continuing an association that began back in 1981/82.
Company founder Nigel Musto said of the new deal: "Our clothing is designed for sailors, by sailors and trialled out on the water in the most extreme conditions to ensure it performs to the exceptionally high standards required by ocean racers.
"Abu Dhabi Ocean Racing is such a dynamic team; we could not be more pleased to be in partnership with them and hope to see the team go on to victory in the Volvo Ocean Race."
Musto added that the new partnership aims to raise the profile of the brand across the UAE, a key market for the brand as it continues its expansion throughout the Middle East.
The 2014/15 Volvo Ocean Race begins in Alicante, Spain on 4th October and ends in the Swedish city of Gothenburg on 27th June 2015.