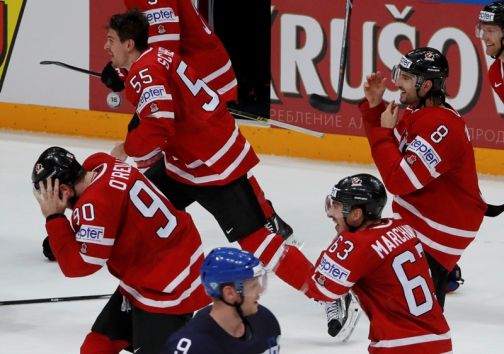 Finnish broadcaster MTV has extended its right to air the IIHF Ice Hockey World Championships and the Champions Hockey League (CHL) through 2023.
The deal gives MTV the exclusive right to show live games, highlights and game replays on television, as well as across all digital platforms.
The agreement was brokered by Infront Sports & Media - the media partner for the International Ice Hockey Federation (IHHF) and CHL - and ensures that both competitions will remain on pay-TV channel MTV OY.
MTV has also extended its exclusive Finnish broadcast rights for the 2017 edition of the Spengler Cup in Davos. The invitational tournament takes place between 26th and 31st December.
The 2017 IIHF Ice Hockey World Championships begin on 5th May. The 2017/18 Champions Hockey League gets underway in August.