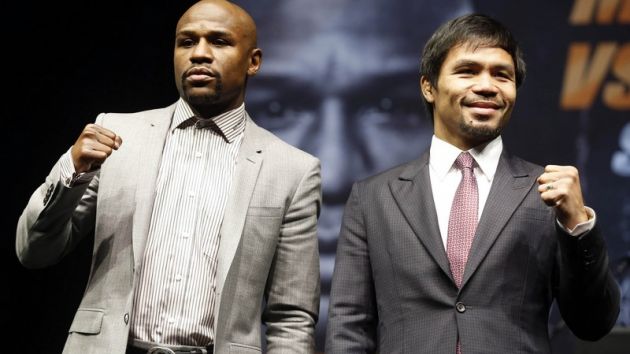 Modern Times Group (MTG) has secured the exclusive Nordic rights to Floyd Mayweather Jr's highly anticipated bout with Manny Pacquiao.
The multinational media company will showcase the 2nd May fight for a fee on its Viasat satellite platform and online via its Viaplay service across Norway, Denmark and Finland. In Sweden, the fight will be available only on Viaplay.
As part of the deal MTG also has the option of selling the event as a pay-per-view (PPV) offering on other TV platforms in the four territories.
"This fight between two legends of the sport will be an historic event for boxing," said Peter Nørrelund, MTG's head of sports.
"MTG has the best sports portfolio in the Nordic region, so it was only natural that we secured the rights to share the event with local viewers."
MTG has not yet announced how much viewers will be required to pay to watch the fight, which is expected to break all revenue records in boxing. Industry speculation estimates the bout could generate in excess of US$500 million.
"This will certainly be the highest grossing fight ever," added Nørrelund. "Using PPV was the only way to bring it on the screens of Nordic viewers. It will be broadly available so all boxing fans can take part in the once in a lifetime experience."
MTG is the latest international broadcaster to snap up the rights to the so-called 'fight of the century'. Sky Sports in the UK, Sky Deustchland in German-speaking Europe, SuperSport in Sub-Saharan Africa, and Solar Sports in Pacquiao's native Philippines have already confirmed deals for the fight.