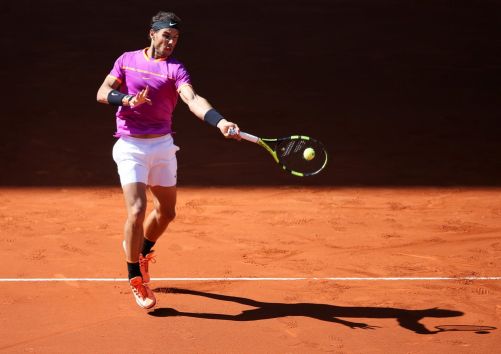 Multi-territory broadcaster Modern Times Group (MTG) has acquired exclusive rights in Sweden and Norway for the Association of Tennis Professionals (ATP) World Tour Masters 1000 series and the season-ending ATP World Tour Finals.
The deal, which runs until 2019, will see the network show the collection of tennis tournaments across its pay-TV channels and on its Viaplay streaming service, with selected matches also due to be aired on its free-to-air channels.
MTG's coverage will begin with this year's Shanghai Masters, which is scheduled to take place between 8th and 15th October. The financial details of the rights agreement were not released.
Peter Nørrelund, executive vice president of MTG and chief executive of MTG Sport, said: "The ATP World Tour Masters 1000 serves up exceptional tennis throughout the year, while the ATP World Tour Finals are a thrilling season-ender. With legends Roger Federer, Rafael Nadal and Novak Djokovic battling young guns like Alexander Zverev Jr, Dominic Thiem and Grigor Dimitrov, tennis has never been so exciting. MTG is the unrivalled home of premium sport and these latest rights highlight the amazing range of our coverage."