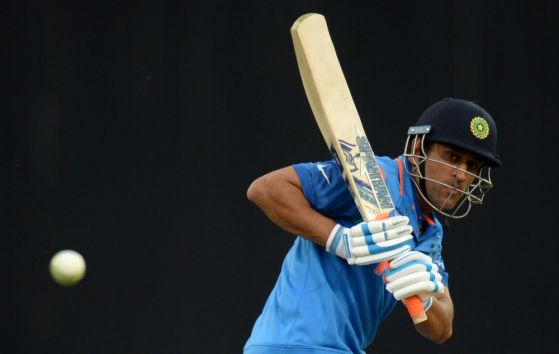 Indian cricket star Mahendra Singh Dhoni has signed endorsement deals with the Dream11 fantasy sports gaming platform and Mars-owned chocolate brand Snickers.
The two-time Cricket World Cup-winning wicket-keeper, 36, will become the face of Dream11's multi-channel marketing campaigns and brand engagement activities.
"I am delighted to associate with Dream11 - because it gives millions of sports fans an opportunity to be the decision maker, create their own team and experience the game first-hand," said Dhoni. "The Dream11 platform perfectly defines the importance of choosing the right players and building a team as per the playing conditions."
"Dhoni's immense popularity amongst sports fans, coupled with his leadership qualities and sharp cricketing acumen, makes him the perfect match for our brand," added Dream11 chief executive Harsh Jain. "He embodies all the characteristics that our users need while picking their Dream11 team. We believe this association will help us exponentially grow our current user base of 2 crore Indian sports fans."
Meanwhile, Dhoni's partnership with Snickers was launched by a new 30-second television commercial, which features the former India captain dressed as a warrior leading the team talk in a locker room. The ad shows Dhoni uncharacteristically losing his cool, which is promptly restored when he is given a Snickers bar.
As well as on television, Dhoni's association with Snickers will also be promoted by digital, in-store and outdoor activations.
"We are honoured to have M S Dhoni join the Snickers family," said Yogesh Tewari, marketing director for Mars Wrigley Confectionery. "The brand is loved across the world for its cool quotient and there is no one who personifies this better than our very own Captain Cool.
"Ever since its launch in the Indian market, Snickers has successfully built upon the philosophy of how you're not you when you are hungry. With the association of M S Dhoni, we are beginning the next chapter of our journey in India and strengthening our relevance amongst Indian consumers."
Dhoni's deals with Dream11 and Snickers add to his extensive list of endorsements, which include partnerships with sportswear giant Reebok, smartphone brand Lava International and motorcycle manufacturer TVS Motors.