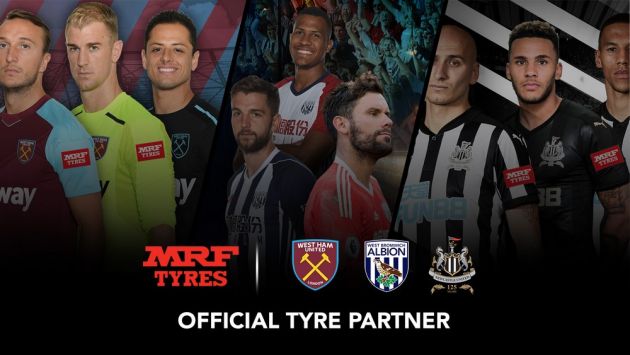 MRF has signed commercial agreements with English soccer sides Newcastle United, West Ham United and West Bromwich Albion.
The Indian manufacturer becomes the official tyre partner of all three of the Premier League clubs with immediate effect.
Its logo will feature on the left shirt-sleeve of West Ham and newly promoted Newcastle for the 2017/18 Premier League season. However, this part of the sponsorship is not extended to West Brom, who announced 12BET as their sleeve sponsor in August.
The 2017/18 season is the first in which the Premier League has allowed its participants to sell advertising on their left sleeves. Newcastle and West Ham are the 14th and 15th teams in English soccer's top flight to take advantage of the new commercial opportunity.
Neither the financial terms nor the duration of the contracts have been made public.
"We are delighted to enhance our engagement with the Premier League after a modest start in 2016/17, with this multi-club tie-up for the 2017/18 season," said Koshy K Varghese, executive vice president of MRF. "MRF has been traditionally associated with cricket and motorsports and is now keen to use football as the third engine of its brand strategy to build its specialised motorsports tyres brand in Europe."