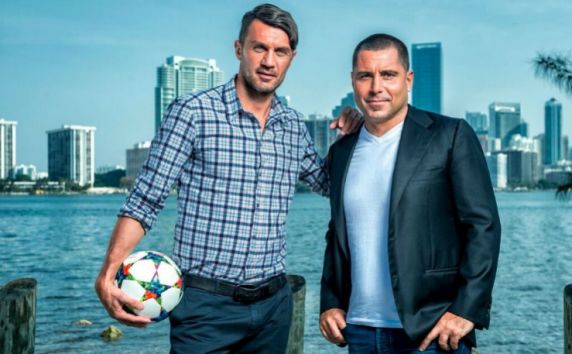 The North American Soccer League (NASL) has announced the launch of a new Miami franchise co-owned by MP & Silva founder Riccardo Silva (right in picture) and retired Italian soccer player Paolo Maldini (left).
Miami Football Club will become the 12th team in the NASL, the USA's second-tier soccer league, in 2016 and will play their home games at 'one of the existing world-class stadiums in Miami', according to the league.
As well as Silva and AC Milan legend Maldini, 46, the new ownership group includes a party of international investors led by Antonio Barreto, a Miami-based sports and media entrepreneur who will serve as chief executive of the new franchise.
Additionally, MP & Silva will be a shareholder of the newly formed team and will distribute the media rights to its matches on a worldwide basis.
"I'm proud to support a venture that is not only bringing world-class professional soccer to Miami but also a project with an active charity programme for the local community," said Silva, the president and co-owner of Miami FC.
"As Miami moves forward in the world of business and arts, we feel that it's a good time to also take a step further in the world of sports and soccer, and we will do that with dedication and passion, bringing our business and soccer expertise.
"Soccer is the fastest growing professional sport in the USA, and Miami is a dynamic and multi-cultural city that is passionate for sports and has been longing for a marquee soccer franchise."
Miami FC will launch as the Floridian city's only professional soccer club, although David Beckham, Maldini's teammate at Milan in 2009, continues to harbour plans to create a new Major League Soccer (MLS) franchise in the city.
Beckham's franchise plans have stalled in recent months after his group's proposal to build a new 25,000-capacity soccer-specific stadium on Miami's waterfront was rejected last June.
The Englishman's group, Beckham Miami United, must have a finalised stadium deal in place before MLS will allow it to launch a new club.