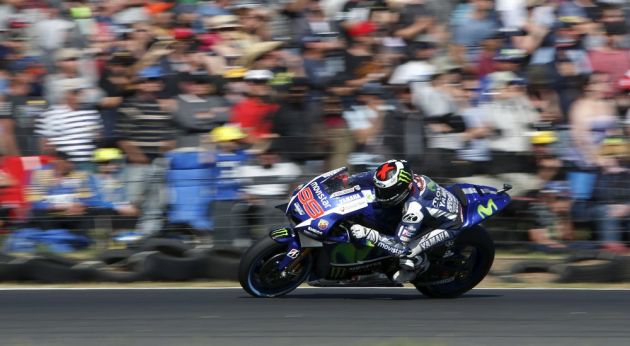 Dorna Sports, the owner and promoter of motorcycling's Moto GP, has renewed its partnership with Michelin for a further five years.
The French manufacturer will continue to serve as the series' exclusive tyre supplier until the end of the 2023 season, in a deal which will see the company receive trackside brand exposure at each Moto GP race and retain the title sponsorship of one event on the championship's calendar.
The new agreement will be activated in 2019, when Michelin's initial three-year contract expires. Michelin assumed the role from Bridgestone in 2016, when the Japanese manufacturer's seven-year partnership with the championship came to an end.
Pascal Couasnon, Michelin's director of motorsport, said: "After two seasons that have seen tyre performance and strategy make a real contribution to the show delivered by motorcycle racing's premier series, Dorna Sports has decided to extend its collaboration with Michelin as technical partner and exclusive tyre supplier to Moto GP for five additional years.
"We are naturally delighted to have earned the confidence of Carmelo Ezpeleta and his team. Michelin intends to use its continuing association with Dorna Sports to continue developing ever-safer and more competitive racing tyres, as well as innovations that will go on to benefit our road tyres.
"Michelin is also delighted to continue working with the teams and riders who gave us such a warm welcome back after our absence from the championship and also to be able to build on the sense of pride felt by our staff following our successful return to Moto GP."