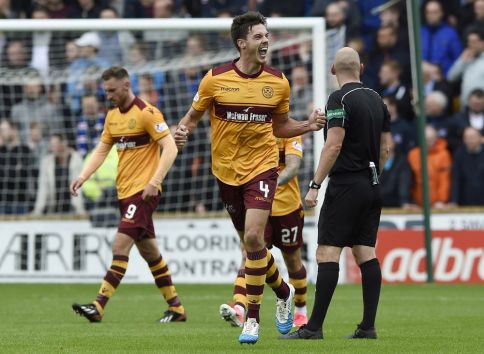 Scottish Premiership soccer side Motherwell have confirmed Usave Utility Brokers as their new shorts sponsor.
The one-year deal will see the utility company's logo appear on the front of the top-tier team's shorts for the duration of the 2017/18 season.
Usave will utilise the agreement to contact local businesses with the intention of securing new partners, and for all new partnerships concluded with Motherwell-based companies, the club will receive an introducer's fee from Usave.
Suzanne Reid, Motherwell's head of commercial and marketing, said: "The football club would like to extend our thanks to Usave for their support. We believe that this an exciting opportunity for businesses to save money by utilising Usave's experience of utility pricing and with the money being re-invested in the club, it is a win-win situation."
Tony Hale, managing director of Usave, added: "We look forward to a very fruitful and profitable relationship with the Steelmen in the coming weeks and months and wish Motherwell Football Club all the very best for the season.
"There's a certain synergy between both Usave and Motherwell Football Club in that the future looks bright for both organisations. With each week that passes, Usave brings on yet more clients while in the case of Motherwell, increased fan participation and ownership can only be a good thing."
Motherwell are seventh in the Scottish Premiership, and play their next game at home to Kilmarnock on 9th September.