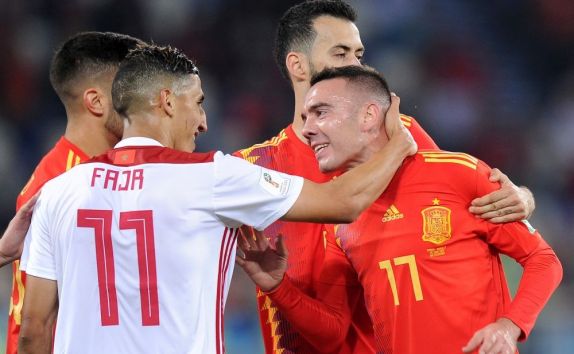 Morocco, Spain and Portugal are preparing to announce the first pan-continental World Cup bid for the 2030 edition of the quadrennial soccer tournament, according to Moroccan news outlet Al Yaoum 24.
Morocco has failed in five bids for the Fifa tournament as a solo bidder and now, according to the report, will join forces with two European nations in an attempt to finally land it.
The soccer associations have apparently been preparing what would represent the first bid comprised of parties from two continents – albeit separated by just 14 kilometres of the Strait of Gibraltar – over the last few months and the agreement has already been drafted. Reportedly, the pact will be officially announced in the coming weeks, as the three countries have decided to only let global soccer's governing body know about their plan once everything is settled.
The 2030 FIFA World Cup is expected to attract a number of heavyweight bids. Paraguay, Argentina, and Uruguay, have already announced plans to host as a trio on what would be the 100th anniversary of the 1930 tournament in Uruguay. In England, the Football Association (FA) has also signalled its interest in a 2030 bid.
The Al Yaoum report suggests Moroco has chosen to form a trio with the Iberian countries over its North African neighbours, Algeria and Tunisia, in a politically more straightforward move given the tensions between Rabat and Algiers.
"Morocco will bid to host the World Cup in 2030—there is no doubt about that. But we have not yet decided on the co-hosts. The decision will be politically discussed," said Fouzi Lekjaa, the president of the Royal Moroccan Football Federation (FRMF) when asked whether Morocco would definitely bid in a trio with Algeria and Tunisia.