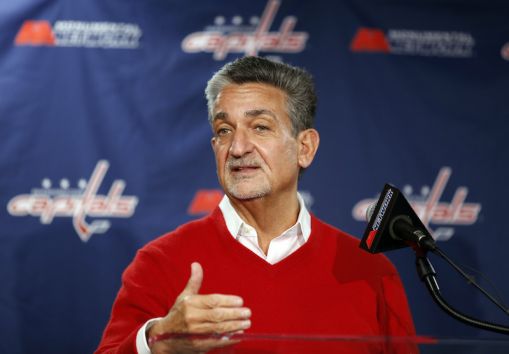 Monumental Sports & Entertainment (MSE), owner of the Verizon Center and several Washington DC-based franchises, has agreed terms on a long-awaited media rights agreement with CSN Mid-Atlantic.
Under the deal, the NBC Sports Group-owned regional sports network will continue to provide live coverage of the NHL's Washington Capitals and NBA's Washington Wizards, airing all non-nationally televised regular-season and playoff games, as well as select preseason games and game day shows.
The agreement, which remains subject to NHL and NBA approval, also sees MSE become an equity partner in CSN Mid-Atlantic. Terms of the deal have not been formally disclosed, but it is understood that MSE has acquired a one-third stake in the network and will have two representatives on its six-person board of directors.
According to SportsBusiness Daily's John Ourand, the deal sees the Capitals' annual license fee increase from an average of US$13 million to US$28 million, and the Wizards' license fee rise from an annual average of US$17 million to US$35 million. Ourand also reports that the deal, the terms of which were first agreed over a handshake in November 2015, will run through the 2031/32 NBA and NHL seasons.
The deal, described by MSE as 'an advanced media partnership', also calls for NBC Sports Group to obtain an equity stake in Monumental Sports Network (MSN), MSE's digital sports and entertainment arm, and representation on its board.
Set up by MSE owner Ted Leonsis (pictured) and run by his son Zach, MSN is currently preparing to launch an over-the-top (OTT) subscription service that will offer live coverage of MSE properties including the WNBA's Washington Mystics and the new Washington Valor Arena Football League (AFL) team, plus additional content. That service will complement CSN Mid-Atlantic's exclusive coverage of the Capitals and Wizards.
"This is a really unique deal, reinforcing our position in the heart of the nation's fastest-growing Super City and reflecting the power of our strategy as a multi-brand, multi-platform sports and entertainment media company," Leonsis said in a statement.
"We're especially pleased that by investing in our Monumental Sports Network, NBC Sports Group is embracing the future growth of OTT services that can exist and thrive in parallel with content offered by multichannel video programming distributors and other content distributors."
CSN Mid-Atlantic has broadcast Capitals and Wizards games since it launched in 1984. In addition, it is also the official sports network of the NFL's Washington Redskins and Baltimore Ravens and the ACC and CAA collegiate conferences.