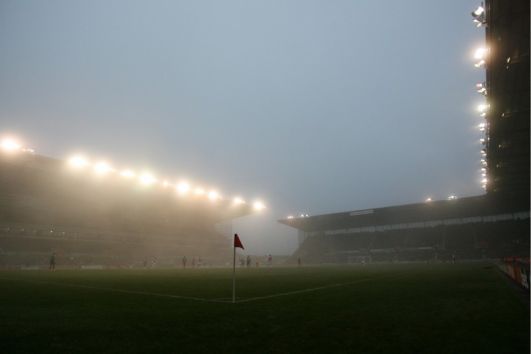 Soccer: Third-tier Spanish soccer side Hércules have tied up a sponsorship deal with construction group TM Grupo Inmobiliario. The firm's logo will appear on the front of the Alicante-based club's playing shirts for the duration of the 2017/18 Segunda División B season.
More soccer: TM Grupo Inmobiliario have also reached a new agreement with Hércules' divisional rivals Elche, who will also wear the company's branding. The fresh deal extends a collaboration which began last season.
Even more soccer: English third-tier outfit Chesterfield FC have added a further year to their sponsorship arrangement with waste management consultants Blue Castle. The firm will have its logo on the electronic scoreboard at the Spireites' Proact Stadium, as well as being the matchday sponsor of home League One ties against Port Vale and Lincoln City.
Further soccer: Kenyan sports betting group SportPesa has agreed a four-year naming rights deal with South Africa Premier Soccer League side Cape Town City FC. The bookmaker will lend its name to the club until the end of the 2020/21 season.
Squash: Equipment provider Dunlop has been named as the official racket and string provider for the 2017 AJ Bell Professional Squash Association (PSA) Men's and Women's Squash World Championships taking in Manchester, UK in December.
Table tennis: The Kazakhstani capital of Astana has been announced as the host of the International Table Tennis Federation (ITTF) Seamaster 2017 World Tour Grand Finals. The tournament will be held from 14th to 17th December.