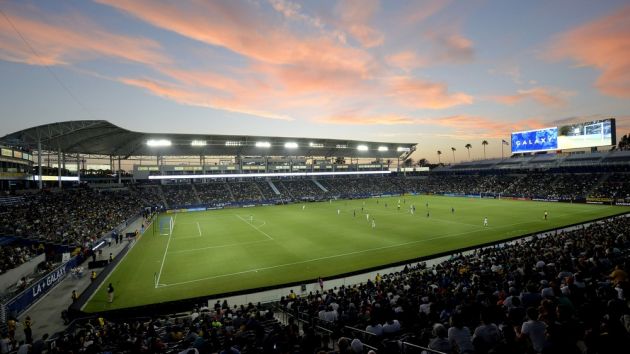 The StubHub Center, home of Major League Soccer (MLS) team the Los Angeles Galaxy, has announced a new multi-year partnership with wireless infrastructure supplier Mobilitie.
The company will become the multi-use stadium's exclusive wireless communication services and Distributed Antenna System (DAS) provider in order to ensure that fans have wireless connectivity for their mobile devices.
The agreement will see Mobilitie design, install and operate the venue's new multicarrier DAS system, which will be designed specifically to improve the matchday experience by increasing wireless network capacity and connectivity for spectators attending games.
The deal was brokered by AEG Global Partnerships. The precise length and financial terms of the agreement were not disclosed.
Katie Pandolfo, general manager of the StubHub Center, said: "Mobilitie understands the fan experience from a digital standpoint, and we could not be more proud to have such a trusted, top-notch partner overseeing our wireless connectivity needs. Our goal was to offer fast, efficient and seamless connectivity, and Mobilitie's industry-leading wireless team will not only help us meet the demands of our fans, but will also enable us to provide state-of-the-art connectivity and outstanding live experiences at the same time."
"MLS fans are devoted data users," added Christos Karmis, president of Mobilitie. "They don't just watch the game, they're interacting with the world, checking stats, sending photos and posting to social media. Together with StubHub Center, we are providing Galaxy fans one of the most connected and robust wireless networks at any sports and entertainment venue in the country."
The LA Galaxy are tenth in the MLS Western Conference, and play their next game away to the Houston Dynamo on 27th September.