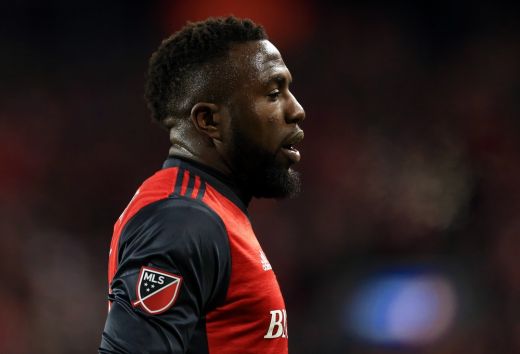 Major League Soccer (MLS) has announced streaming deals with DAZN in Canada and the China Sports Media (CSM) agency.
MLS's three-year agreement with DAZN will see the top-tier US league's MLS Live streaming service made available on the DAZN platform, giving Canadian fans access to a minimum of 262 regular season games. An additional 129 fixtures will also be made available in condensed form on a 48-hour delay.
"We are thrilled to move MLS Live to a great new platform in Canada while providing our Canadian fans a way to watch MLS action all season long," said Diego Moratorio, general manager of MLS Canada. "DAZN will expand the reach of MLS Live, providing supporters easier access to the games they love."
"It's a tremendous time to be a soccer fan in Canada, and we know the sport has entered a new era nationally, with impressive growth in interest and in fandom," added Alex Rice, managing director of rights for DAZN. "We are proud and excited to be offering fans even more soccer content on our platform, making it the destination with the most soccer in Canada."
Meanwhile, MLS's two-year deal with CSM will make select league games available to Chinese fans for the first time on the K-Ball and PPTV streaming platforms.
The agreement gives K-Ball rights to at least three regular season games every week, while PPTV will air one match per week, along with the MLS All-Star Game, the season-ending Decision Day, the MLS Cup Playoffs and the MLS Cup. Weekly highlights and other MLS-related content will also be available on both platforms.
"We are excited to work with CSM, and to have MLS reach mainland China via the K-Ball and PPTV platforms," said Gary Stevenson, president and managing director of MLS Business Ventures. "MLS is coming off another record year in attendance, viewership and digital growth, this agreement is yet another example of our efforts to continue that growth worldwide.
"China is a priority market, and we are confident that CSM will help expand our presence in the region and deliver MLS content to fans throughout the country."
"With the worldwide development of MLS over the years, it has become one of the most important leagues in the world and CSM is glad to partner with MLS," added Zhao Jun, general manager of CSM. "We are confident that MLS will become one of the most popular leagues in China through our best efforts."
Both streaming deals were announced ahead of the weekend's season-opening MLS fixtures, which saw the Vancouver Whitecaps defeat Canadian rivals the Montreal Impact 2-1. Meanwhile, Canada's third MLS team and reigning champions Toronto FC got their title defence off to a winning start with a 2-0 win over the Seattle Sounders.