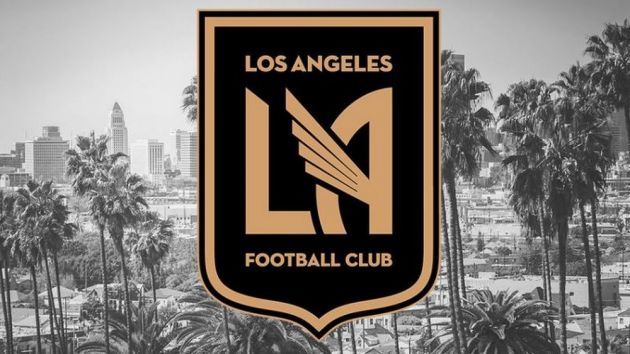 Los Angeles Football Club (LAFC) have announced an innovative local broadcast and shirt sponsorship agreement with YouTube TV.
Under the terms of the multi-year deal, the Google-owned live streaming service will serve as the exclusive home of all of the Major League Soccer (MLS) newcomers' locally televised English-language matches.
Match coverage, including pre and post-game shows, and other original programming will be shown in the Los Angeles market via a designated LAFC channel on YouTube TV, which launched in the spring of last year.
As the team's official live TV and video partner, YouTube TV will also stream all of LAFC's 16 scheduled nationally televised matches shown on ESPN, Fox and FS1 as those services are already carried by the service. All told, YouTube TV will show 30 of LAFC's 34 English-language matches this coming season, their first in MLS.
A club statement issued on Tuesday said the deal - financial terms of which have not been released - is 'the first partnership of its kind in North American professional sports where all locally televised matches are on a live TV streaming provider.'
Having secured YouTube TV for their English-language broadcasts, LAFC say they will soon announce a local, over-the-air Spanish-language broadcast partner, as well as partnerships with both English and Spanish-language radio stations.
Additionally, under the terms of the sponsorship component of the agreement, which was negotiated on the club's behalf by Legends Global Sales, YouTube TV has agreed to become the team's main sponsor, with its logo displayed on the front of their playing shirts.
"This truly is a historic day for our club," LAFC owner and president Tom Penn said in a statement. "YouTube TV is an ambitious and innovative brand that we are proud to showcase on the front of our jersey and in our community.
"We are excited to provide our fans with a new and creative way to watch all of LAFC's matches in one place during our inaugural season."
Tim Katz, YouTube's director of sports partnerships for the Americas, added: "LAFC is reimagining the sports landscape in the same innovative way we strive to reimagine the live TV experience. We couldn't be more excited to partner with LAFC to be the exclusive home for all locally televised matches and to share our name on the front of their jerseys."
Launched in April in over 80 metro areas in the US and specially targeted at cord-cutters, YouTube TV's US$35 a month service delivers live programming from nearly 50 networks without the need for a cable subscription.
The service, which served as the presenting sponsor of last year's Major League Baseball (MLB) World Series, joins Banc of California, Delta Air Lines/Aeromexico, Heineken and Toyota as founding partners of LAFC, who kick off their inaugural MLS campaign away to the Seattle Sounders on 4th March.