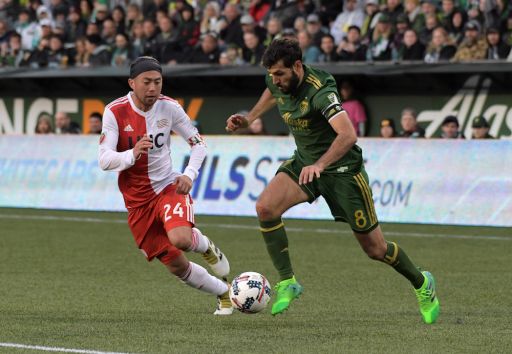 Major League Soccer (MLS) has announced a new global merchandising agreement with online sports retailer Fanatics.
Under the deal, described by the league as 'long-term, Fanatics will roll out an assortment of new fan gear, including apparel and accessories, prior to the start of the 2019 MLS season.
The Florida-based company, an MLS partner since 2015, will have worldwide rights to exclusively produce - not just sell - MLS products for retail, such as apparel, headwear and 'hard goods', which will all be made available via Fanatics' retail, online and wholesale channels.
As well as powering the official MLS online store and launching a new Canadian e-commerce platform for MLS in 2018, Fanatics will also take over exclusive on-site retail operations of key league events, including the MLS All-Star Game.
Yahoo Finance reports that, as part of the deal, MLS has also invested in Fanatics, joining the likes of the National Football League (NFL) and Major League Baseball (MLB) in holding an interest in the company. Financial details of the investment have not been disclosed.
In addition to its central deal with MLS, Fanatics already has relationships with several of the league's teams, providing in-venue retail services for Atlanta United, the Chicago Fire, Houston Dynamo, Minnesota United and Vancouver Whitecaps.
Having aggressively expanded in recent months, the company now operates more than 300 online and offline stores, running e-commerce operations for all of North America's major sports leagues as well as a host of other professional and collegiate properties including golf's PGA Tour, Nascar and the Ultimate Fighting Championship (UFC).
The new deal complements MLS' long-running partnership with Adidas, the league's official on-field uniform provider. In August, MLS and Adidas agreed an extension of their partnership in a deal worth some US$700 million over six years.