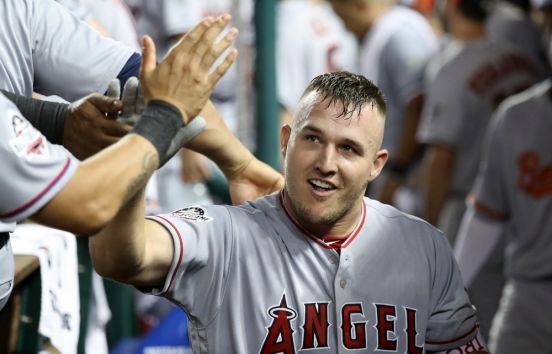 Major League Baseball (MLB) has extended and expanded its longstanding partnership with Amazon Web Services (AWS) to cover machine learning, artificial intelligence (AI) and deep learning workloads.
As part of the deal, MLB will utilise the Amazon division's machine learning services to develop Statcast, the tracking technology that runs on AWS to analyse individual player performances for every game.
The collaboration will also be focused on developing new technologies to support all 30 MLB franchises in driving innovative fan experiences and engagement at their ballparks.
In addition, MLB will work closely with the Amazon ML Solutions Lab to amplify statistical game data integrations within broadcasts and live digital distribution. This will also be done using machine learning, with the aim of creating more personalised viewer experiences tailored for each market and geographic region.
"Incorporating machine learning into our systems and practices is a great way to take understanding of the game to a whole new level for our fans and the 30 clubs," said MLB's chief technology officer Jason Gaedtke.
"We chose AWS because of their strength, depth, and proven expertise in delivering machine learning services and are looking forward to working with the Amazon ML Solutions Lab on a number of exciting projects, including detecting and automating key events, as well as creating new opportunities to share never-before-seen metrics."
Introducing cloud-based machine learning services is expected to allow MLB to eliminate manual, time-intensive processes such as scorekeeping, capturing game notes, and classifying pitches.
One way the system will be deployed will involve using Amazon SageMaker to test how accurately MLB and Amazon ML Solutions Lab can predict pitches by evaluating the pitcher, batter, catcher and situation to predict the type and location of the next pitch.
"MLB has been collecting statistical data on its players and clubs for decades, and turned to AWS in 2015 to take its gameday stats to the next level so that fans can dig deeper into advanced metrics that ultimately enhance enjoyment of the game," added Mike Clayville, vice president of worldwide commercial sales at AWS.
"AWS has the broadest and deepest portfolio of cloud services with the best security and proven operational expertise, which is why MLB chose to work with the world's leading cloud to build, run, and enhance Statcast."