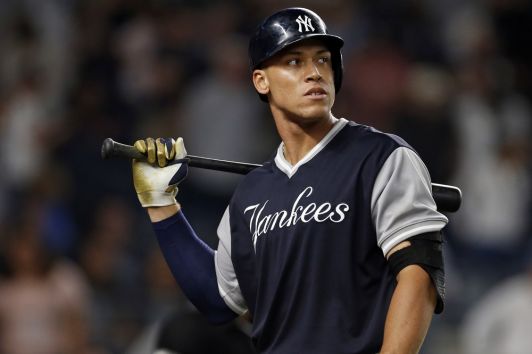 Major League Baseball (MLB) player Aaron Judge has signed a multi-year personal endorsement deal with Pepsi.
The 25-year-old will lend his image to the soft drink giant's media campaigns, with a particular focus on MLB's opening day in 2018.
Despite being one of the league's emerging stars during the 2017 season, the American specifically told his agent Page Odle to hold off on endorsement deals until the campaign came to an end.
Judge, who was recently named the American League's rookie of the year after hitting a league-leading 52 home runs in his first full campaign, is now expected to have a host of offers during the off-season.
The New York Yankees right fielder already holds agreements with US sportswear brand Under Armour and equipment manufacturer Rawlings, and the only in-season deal he signed was an exclusive autograph licensing agreement with online retailer Fanatics. Last week, he was also announced as the cover athlete for the MLB The Show '18 video game.
Pepsi has been the official soft drink of MLB for the past 20 years but Coca-Cola penned an agreement in April to take over the role as of 2018. Pepsi still has deals with a number of the league's teams, including Judge's Yankees.
"[Aaron's] style of play embodies fun and excitement, and that's what we're all about," said Justin Toman, senior director of sports marketing for PepsiCo. "From his amazing catches to his monstrous home runs, whether you are a Yankee fan or not, you have to watch him. How he handles himself makes him a great ambassador for our brand and company on and off the field."