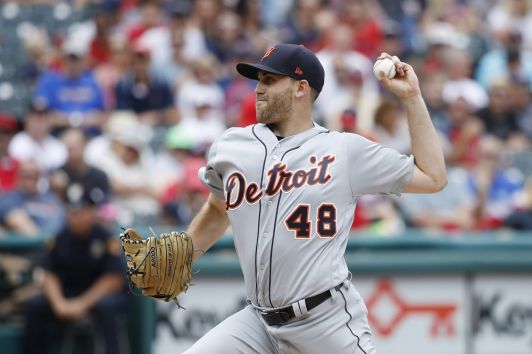 Major League Baseball (MLB) has agreed a partnership with the National Collegiate Athletics Association (NCAA) which will see a regular-season game staged in Omaha, Nebraska, for the first time next year.
The game will take place on 13th June 2019, with the Detroit Tigers taking on the Kansas City Royals at TD Ameritrade Park.
The faceoff is scheduled one day before the NCAA hosts the Opening Celebration Day for its Men's College World Series. The first game of the series is scheduled for 15th June.
MLB will stage the game in partnership with the NCAA, Minor League Baseball (MiLB), Omaha's Metropolitan Entertainment & Convention Authority and MiLB team the Omaha Storm Chasers, Triple-A affiliate of the Royals.
MLB commissioner Rob Manfred said that there is no commitment to play a regular-season game in Omaha beyond next year, but that the possibility exists.
The Nebraska game marks the latest in a series of initiatives by MLB to take the league into new markets.
In July 2016, the Atlanta Braves and the Miami Marlins played at Fort Bragg, North Carolina, in a meeting that represented MLB's first regular-season game in the state.
The Pittsburgh Pirates and St. Louis Cardinals also took part in the inaugural Little League Classic in August 2017 at Historic Bowman Field in Williamsport, Pennsylvania, home of the Little League World Series. The Philadelphia Phillies and the New York Mets will play at this year's event.
Commenting on the agreement, Manfred said: "This represents another significant step in our efforts to showcase the solidarity that links each level of our great game."
Kevin Uhlich, the Royals' senior vice-president of business operations, added: "The bond that ties our ball club in Kansas City and the city of Omaha dates back to the first pitch ever thrown in organisation history in 1969 when both the Kansas City Royals and then-Omaha Royals came into existence.
"Couple that with one of the greatest spectacles in college athletics, the College World Series, and we're ecstatic as an organisation to participate in this historic game. So many of the athletes who have worn Royal uniforms have come through this great community either while starring for their college team or as a member of our organisation. It's only fitting that the Royals be a part of the first Major League game ever hosted by the city of Omaha."