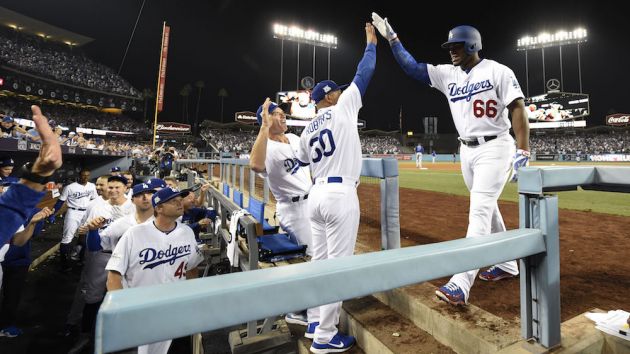 Major League Baseball (MLB) has announced a new partnership with business communications firm Mitel, which will now provide enhanced communications tools and connectivity infrastructure to all 30 MLB ballparks.
Mitel's technology will be used by MLB to record and monitor all phone communications made between dugouts, bullpens, video review rooms and ballpark press boxes, enabling league officials to ensure compliance with its rules and regulations.
MLB ballparks previously deployed independent platforms for such in-venue communications. Now, thanks to Mitel, each of those platforms will be integrated into a single unified system.
A league statement said Mitel has already begun working with MLB and club technology departments to install the system at every ballpark ahead of the start of the coming season, which begins next month.
"Mitel is a global leader in providing the kind of sophisticated, custom communications network that addresses the unique needs of Major League Baseball and our 30 clubs," said Chris Marinak, MLB's executive vice president of strategy, technology and innovation.
"Mitel will provide a unified communications system featuring the latest technology across all 30 ballparks. We are delighted to welcome them as a new league partner."
As well as migrating MLB's ballpark phone systems, Mitel also becomes the presenting sponsor of league-wide instant replay reviews under the terms of its multi-year partnership.
The Ottawa-based company will be formally designated as the official business technology and communications partner of MLB, while it will also continue its existing relationships with the Boston Red Sox, San Diego Padres and San Francisco Giants.
"Major League Baseball represents the highest standard of performance, and success in the game relies on effective communications," Rich McBee, Mitel's chief executive, said in a statement.
"As MLB seeks to enhance the game experience for both current and future fans and participants, Mitel is privileged to help bring forward new technologies to improve collaboration."
This year's MLB Opening Day games take place on 29th March, with every team set to feature in what will be the first time since 1968 that all of the league's teams have competed on the same date.