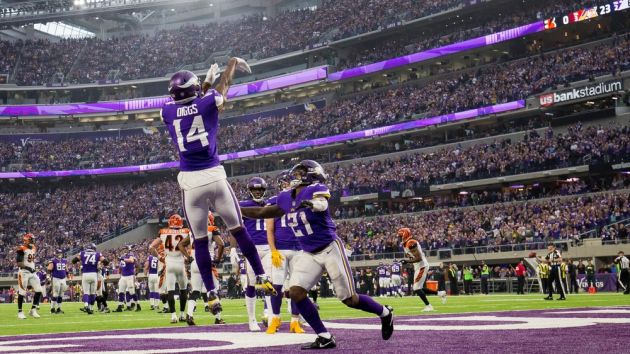 The Minnesota Vikings of the National Football League (NFL) have partnered with Zeality to become the league's first team to launch a virtual reality (VR) app.
The app, which is available to users of VR headsets made by Oculus, will allow fans to view 360 videos and photos from the Vikings' games and events.
Additionally, consumers will be able to watch footage from every home game since the opening of their US Bank Stadium in 2016, and will have access to content from various phases of the construction of the team's new venue.
"Virtual reality and 360 content are very important to our organisation," said Scott Kegley, executive director of digital media and innovation for the Vikings. "We understand only a small percentage of our large fan base is able to attend a Vikings game or event. We want to bring experiences to them, and immersive technology is allowing us to do that."
"We're excited to partner with the Vikings to drive a new category of experiences for their fans and partners," added Dipak M. Patel, chief executive and co-founder of Zeality. "The Vikings are not only innovating new ways of creating content using immersive media, they are also one of the leaders in delivering these experiences to their fans."
The Vikings have topped the NFL's NFC North division to qualify for the season-ending play-offs for the first time since 2015, and will face either the Carolina Panthers or the New Orleans Saints in the divisional round next weekend.