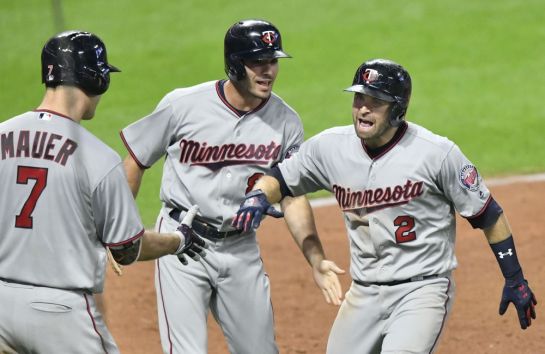 Major League Baseball's (MLB) Minnesota Twins have announced a local radio rights partnership with WCCO-AM 830.
Starting with the 2018 season, the station will air all of the Minneapolis-based franchise's regular season and post-season games, along with providing pre-season Spring Training coverage.
As part of the agreement, the Twins will continue to produce all game broadcasts, including 30-minute pre-game and post-game shows.
WCCO covered the Twins from 1961 to 2006, and the new deal sees the team return to their original radio broadcast partner for the first time in 11 seasons.
"We are thrilled to welcome the Twins back to their iconic home on WCCO," said Mike Dee, president of sports for Entercom, the company that owns WCCO. "Clearly the Twins are a blue-chip franchise on the rise. With the addition of the Twins, we are proud to be the flagship home for 45 professional teams across the four major sports, including 14 in Major League Baseball."
David St Peter, president and chief executive of the Twins, added: "The Minnesota Twins are ecstatic to be in partnership with Entercom and eager to play a role in helping the company implement a new vision for their radio properties across our marketplace.
"The Twins are beyond thrilled to have this opportunity to return our radio broadcasts to WCCO-AM 830. Twins baseball on WCCO Radio was an Upper Midwest tradition for more than four decades. We look forward to building on that tradition with a new era of Twins baseball starting in 2018."
The Twins finished second in MLB's American League Central division in 2017 but fell at the first hurdle in the season-ending play-offs, losing 8-4 to the New York Yankees in the wildcard game.