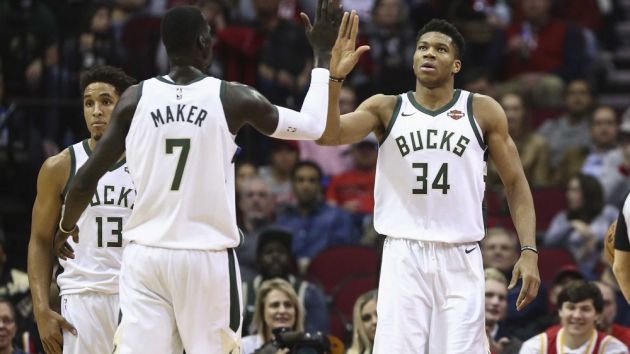 The National Basketball Association's (NBA) Milwaukee Bucks have announced a new partnership with Master Lock ahead of their move to the Wisconsin Entertainment and Sports Center.
The agreement will see the security firm serve as the official lock of the team's locker room at their new US$524 million home, which is expected to be ready in time for the 2018/19 season.
Master Lock will equip each player's locker with its new electronic built-in locker locks, which feature an intuitive display screen. The company will also become the presenting partner of the Bucks Locker Room Report, which will consist of a series of branded player interview segments after each home game, and will be published across the team's digital channels.
The length and financial terms of the agreement have not been made public.
"Master Lock's innovative security technologies are a perfect fit for our new state of the art arena," said Peter Feigin, president of the Bucks. "We are proud to partner with another world class company with Milwaukee roots, as we continue to bring the best in all areas to our new venue."
Michael Bauer, president of Master Lock, added: "Master Lock was founded in Milwaukee in 1921 and we're proud to partner with the Milwaukee Bucks to bring innovative security and cutting-edge technologies to enhance their new, world class arena. This partnership aligns with our steadfast mission to provide peace of mind and protection where people live, work and play."
The Bucks are fifth in the NBA's Eastern Conference with 16 wins from their 29 fixtures. They host the Charlotte Hornets in their next game on Friday.