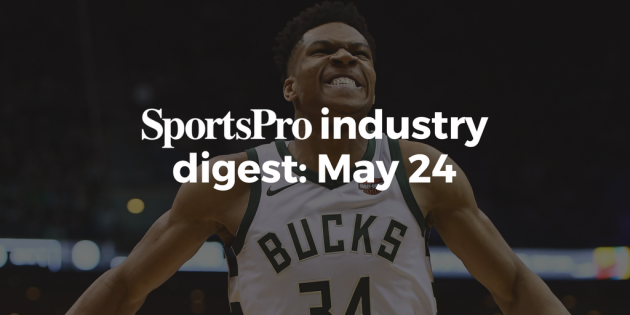 Top story
The new arena awaiting the National Basketball Association's (NBA) Milwaukee Bucks in downtown Milwaukee will have a Jack Daniel's Bar, after the franchise announced a partnership with the drinks brand.
The deal sees the Jack Daniel's Bar at the arena serve an inaugural year specialty drink, cocktails on tap and other unique offerings. Jack Daniels will also be available throughout the venue.
"We are thrilled to have one of the world's leading spirits companies as a partner," said Matt Pazaras, Bucks senior vice president of business development and strategy. "Jack Daniel's best-in-class products, plus its expertise in mixology and fan activation will contribute to what will be one of the best customer experiences in sports."
"We are utilising iconic Jack Daniel's visuals within the bar to share Jack Daniel's unique process and story that 'Every drop of Jack Daniel's comes from Lynchburg, Tennessee,'" said Lisa Estes, Jack Daniel's Midwest marketing manager. "We are a proud partner of the Milwaukee Bucks and excited to share these experiences with fans at the new venue."
In addition to the Jack Daniel's Bar, Jack Daniel's cocktails will be available at an array of locations throughout the arena.
Sponsorship
Chevrolet Racing has partnered with The Weather Company, to add Cognitive Combustion's advanced weather technology to the racing team's toolbox so that they can understand how they perform under specific conditions and make critical decisions on the track in real-time.
Major League Baseball Players Association (MLBPA) has announced a partnership with TaxDay, a travel-tracking app, with the aim of simplifying documenting and reporting multi-state residency, travel and work, required by US tax law.
In a more-fun finances update, AZ Alkmaar has partnered with Holland Casino Amsterdam West in a two-year deal.
Top-tier Brazilian soccer side Atlético Mineiro have announced a partnership with research institute Ipsos to increase knowledge of consumer habits, behaviour and media for more than 300 categories of products and services of the club's fanbase supporter.
Staying in Brazil, Flamengo have signed a back-of-shirt sponsorship deal with Descomplica, a digital education platform, until the end of 2018.
Elsewhere, the Indonesian team at the 2018 Asian Games will be sponsored by PaperOne.
Cycling's Hammer Series has signed an apparel partnership with sportswear manufacturer Jakroo for its 2018 events.
Warwickshire County Cricket Club's media team has become the first English First Class county to agree a partnership with Blinder, the new digital PR security support tool.
Media Rights
Uk pay-television platform Virgin TV will offer live coverage of this Saturday's Uefa Champions League final between Liverpool and Real Madrid in 4K ultra-high definition, pay-television broadcaster BT Sport's coverage of the match will be available in the format as part of a trial.
BT Sport has also agreed a deal to show the inaugural edition of the Power8 Sprints rowing event on 22nd July.
Nova, a bundled Greek home entertainment and communication service, has renewed its agreement with Discovery to continue providing the Eurosport channels to subscribers.
Personal Endorsement
Singaporean Olympic gold medal-winning swimmer, Joseph Schooling, has signed a long-term deal with swimwear brand Speedo.
European Tour professional, Scott Jamieson, has become the world's first golfer to be sponsored by a digital currency company. The deal with LIFElabs.io is effective immediately and will see the European tour winner raise the profile of its digital currency, LIFEtoken and support its numerous charitable initiatives around the world.
SmartSeries
Tie Break Tens, the short-form tennis format, has announced that Coinschedule have become its official cryptocurrency token sales and ICO list partner.
The England and Wales Cricket Board (ECB) has signed a deal with BridgeHead Software to use the company's Independent Clinical Archive (ICA), HealthStore, to manage the storage, protection and sharing of the England teams' medical records.
The Ladies Professional Golf Association (LPGA) and golf social media start-up 18Birdies, have combined forces to further promote the growth of the women's game.
Investment
In the wake of the US Supreme Court's sports betting ruling, gambling operator Paddy Power Betfair has signed a definitive agreement with daily fantasy sports operator FanDuel that will lead to the two companies merging their US businesses.
Licensing
Subaru Rally Team USA have announced that they intend to enter all rounds of the newly formed Americas Rallycross Championship (ARX).
Chips and dips of the Day
The National Football League's (NFL) Denver Broncos have announced a partnership with 505 Southwestern. The deal sees the Broncos approved 505 chips, dips, and green chile served to fans at the stadium and in the Colorado market.
Dan Hawley, Broncos senior director of corporate partnerships, said: "We recognize that 505 has become the 'craft beer' of the salsa category, and many of our fans here in Denver love the 505 brand. It's local, it's authentic, and it's premium." Who wouldn't want to be the 'craft beer' of any category?
Our industry digest will update throughout the day as deals break so check back to make sure you do not miss a story