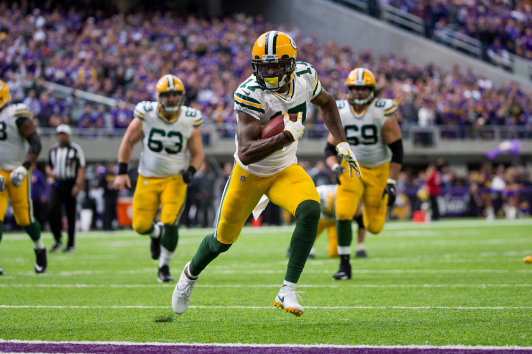 Global technology giant Microsoft has announced a US$10 million partnership with the National Football League's (NFL) Green Bay Packers which aims to drive digital innovation and economic growth in Wisconsin, USA.
The agreement will see the launch of the TitletownTech project, which aims to bring 'world class digital innovations and expertise' to the area, helping local businesses improve their operations and develop and market digital products.
By mentoring and providing advice from engineering and technical experts, as well as encouraging the use of hi-tech facilities at the TitletownTech Labs in Green Bay, which are due to open in autumn 2018, the partnership aims to help local firms in the manufacturing, paper, agriculture, sports, healthcare and insurance industries to develop technology solutions.
The project will also provide capital for new ventures in some cases, with Microsoft and the Packers each committing US$5 million into the scheme over the next five years.
Microsoft has numerous sports partnerships that include deals with La Liga soccer side Real Madrid, the NFL, US motorsport organisation Nascar, and golf's PGA Tour.
"Titletown has gained a tremendously impactful partner in Microsoft," said Mark Murphy, president and chief executive of the Packers. "Economic development is the key to our region's future and Microsoft, with its array of tools and expertise, will help grow new businesses as well as assist our existing companies to use technology to realise greater success."
"The latest digital tools, technology expertise and capital are critical to starting and running a successful business in the 21st century," added Brad Smith, president of Microsoft. "By combining the Green Bay Packers' deep engagement in this community and our expertise in helping businesses digitally transform, we believe TitletownTech will be a valuable resource for Wisconsin and a model for fostering economic development in other parts of the country."
The Green Bay Packers, who compete in the NFL's National Football Conference (NFC) North Division, won the division title for the fifth time in six years in the 2016 season. They have won four of their opening six games in their 2017 campaign, but lost 23-10 to the Minnesota Vikings on 15th October. They will host the New Orleans Saints on Sunday.