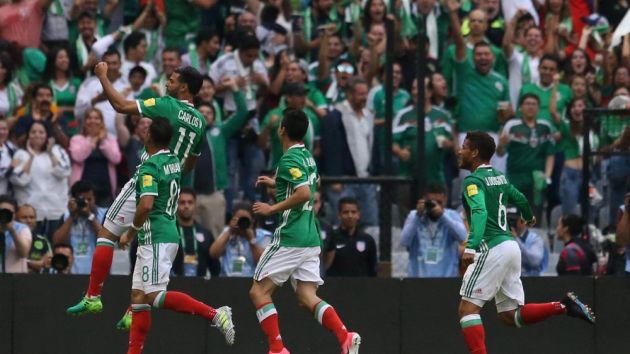 The Mexican Football Federation (FMF), the governing body for soccer in Mexico, has agreed a multi-year partnership with dairy company Daisy Brand.
The deal will see Daisy Brand become the official sour cream of the Mexican national soccer team's annual tour of the US, which is now in its 16th year.
The company will benefit from exclusive promotional rights during the tour, and the two parties will collaborate to create a content series highlighting the role that family, food and traditions play in the lives of Mexican soccer players.
The agreement was brokered by Soccer United Marketing (SUM), Major League Soccer's (MLS) commercial arm, which has been a partner of Mexico's US tour for more than 15 years.
"Few things bring family and friends together like the love of food or fútbol," said Taylor Beckstead, Daisy Brand Sour Cream's marketing lead. "As a family-owned company and a brand known for making family meals better, we're thrilled to partner with the Mexican national team and link these common passions for fútbol fans across the US."
Mexico kick off their 2018 US tour against Bosnia & Herzegovina in San Antonio, Texas on 31st January. The tour will serve as preparation for the team's 2018 Fifa World Cup campaign, which gets underway against defending champions Germany on 17th June.