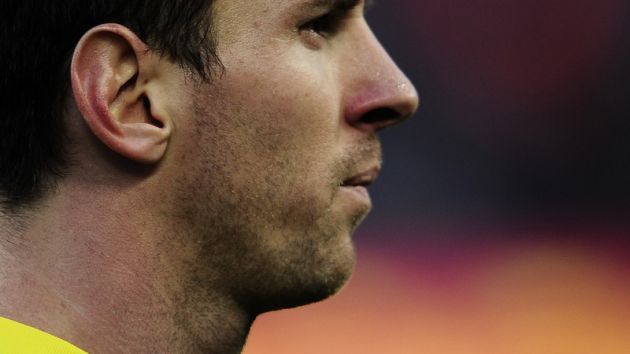 P&G-owned male grooming brand Gillette has unveiled soccer star Leo Messi as a global brand ambassador.
In his new role the Barcelona forward will front the brand's upcoming 'Inner Steel' soccer-focused global marketing campaign.
The agreement also sees Gillette become a partner of the Argentine's charity, the Leo Messi Foundation, which aims to provide children with the opportunity to achieve their dreams.
"Throughout my career I have been fortunate to have a great deal of success on the field; but I know that the strongest performances come only when you commit 100 per cent to the task at hand and display the strength and mettle to give it all," said Messi.
"Gillette is a brand that shares my resolve and determination to try to be the best and I know that together we can show men everywhere that the strongest performances come when you strengthen the Inner Steel inside and show your colours on the outside."
The 'Inner Steel' campaign will be supported on a local level by an ensemble of global soccer icons and teams from around the world. Players such as England's Joe Hart, Germany's Thomas Muller, Brazil's Pele, Oscar, Paulinho and Lucas, Mexico's Chicharito, Colombia's Falcao and Argentine Sergio Aguero will serve as national faces of the campaign, whilst teams including Spain, Argentina, Brazil, Italy, Mexico, Venezuela and Chile will also be involved.
The campaign, aimed at inspiring mental toughness and fortitude, will see Gillette launch a line of special edition razors displaying the national colours of the world's prominent soccer playing nations.
Gillette's global vice president John Mang commented: "This is a new era for Gillette and football. We are excited to partner with Lionel Messi and a stellar line up of world-class players and teams. These athletes meticulously hone their skills and strive for precision on the field. They are at the top of their sport and their passion to be their best, is an inspiration to us all."
To celebrate the launch of the campaign, Gillette has released a short video showing Messi and fellow ambassador Roger Federer transported into a variety of unique situations designed to test their 'Inner Steel'.