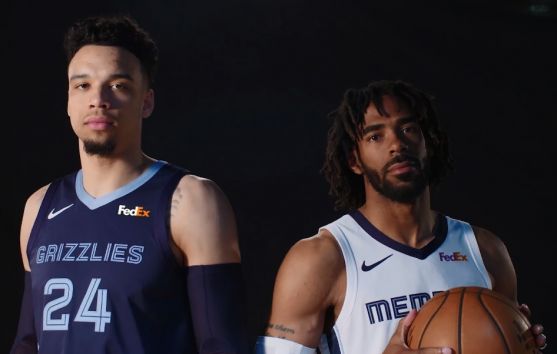 FedEx has expanded its partnership with the National Basketball Association's (NBA) Memphis Grizzlies to become the franchise's first ever jersey sponsor.
No financial terms or length of the deal have been announced but the FedEx logo will be integrated into the team's three newly designed Nike uniforms for the 2018/19 season.
The multinational delivery services company already holds the naming rights to the Grizzlies home court, the FedExForum, in downtown Memphis.
The new deal with the Memphis-based company was announced as the Grizzlies revealed their new uniforms for the upcoming season.
"As a hometown organisation with thousands of proud Memphis-based team members, FedEx is excited to build on our successful relationship with the Memphis Grizzlies," said David J Bronczek, FedEx president and chief operating officer.
"Placing the iconic FedEx logo on the players' jerseys provides another unique way for our brand to reach new audiences around the globe while strengthening our connection to the Grizzlies and the Memphis community."