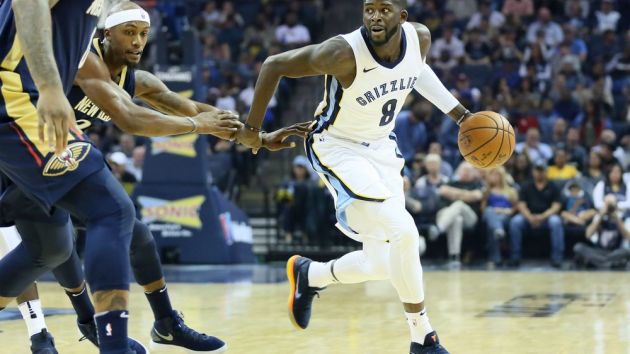 The National Basketball Association's (NBA) Memphis Grizzlies have announced a new multi-year partnership with Nike.
The American sportswear giant, which already supplies playing kits for every NBA team, will become the presenting partner of the Tennessee-based franchise's youth basketball programmes and GrizzFit health and fitness platforms, while it will also be listed as the club's official athletic apparel and footwear partner.
As part of the agreement, Nike's logo will be integrated across all of the Grizzlies' youth basketball initiatives, while the company will provide branded uniforms for all participants and coaches. The financial terms of the deal have not been confirmed.
Jason Wexler, president of business operations for the Memphis Grizzlies, said: "We are extraordinarily excited to enter into a partnership with Nike, particularly given Nike's remarkable business investment in Memphis and their stature in our community.
"Our relationship with Nike came naturally as we share a common goal to encourage youth sports activities and promote wellness through our Grizzlies programmes. Through the partnership with Nike, we hope to expand our youth and fitness platforms to reach more fans throughout Grind City and the Mid-South."
"Together, Nike and the Grizzlies have an incredible opportunity to impact the choices of young people to lead more active, healthier and successful lives," added Willie Gregory, Nike's senior director of global community impact. "We believe kids are made to play and be physically active, and our partnership not only creates the enthusiasm and momentum needed to sustain this healthier lifestyle, but provides more opportunities for young people to access quality programming in our community."
The Memphis Grizzlies beat the New Orleans Pelicans 103-91 in their first game of the new season. They host last year's champions, the Golden State Warriors, in their next fixture on Saturday.