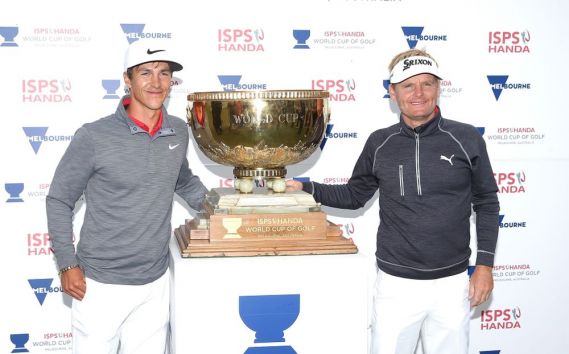 The International Federation of PGA Tours has announced that Japanese non-for-profit organisation International Sports Promotion Society (ISPS Handa) will be the title sponsor of the 2018 Melbourne World Cup of Golf.
The competition, which is in its 59th year, will see two-man teams from the 28 top-ranked golfing nations compete between 21st and 25th November at the Metropolitan Golf Club.
ISPS Handa also sponsored the last two World Cup events, in 2013 at The Royal Melbourne Golf Club and at the Kingston Heath Golf Club in 2016.
Dr Haruhisa Handa, the Japanese businessman who also serves as the company's chairman, said: "ISPS is very pleased to once again sponsor this important international team event.
"The World Cup of Golf has such a rich history and ISPS has been supporting golf on a global basis for a number of years. At ISPS, we strongly believe in the 'power of sport' and its ability to break down barriers, create hope and inspire people around the world.
"We consider the ISPS HANDA Melbourne World Cup of Golf to be an ideal platform and partnership where we are able to activate the vision we share with all those involved. We had wonderful experiences in Melbourne in 2013 and 2016 and look forward to another great event at The Metropolitan Golf Club."
Ty Votaw, president of the International Federation of the PGA Tour, added: "To be hosted by The Metropolitan Golf Club in the Melbourne Sandbelt with a tremendous partner in ISPS HANDA provides enormous momentum for this team competition with a rich history dating back to 1953."
In 2016, Danes Søren Kjeldsen and Thorbjørn Olesen shot a final-round 66 in foursomes at Kingston Heath to win Denmark's first World Cup of Golf title by four strokes over the United States, China and France. Aussies Adam Scott and Jason Day were victorious at The Royal Melbourne Golf Club in 2013.