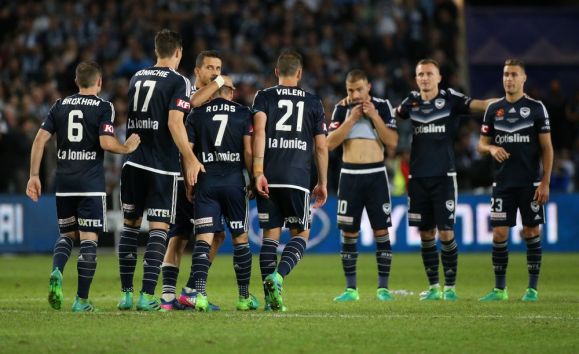 Top-tier Australian soccer side Melbourne Victory have announced multivitamin brand Optislim Optivite and Freestyle Foods bakery as their new joint principal partners.
The agreement will see Optislim - a subsidiary of Optipharm - serve as the A-League outfit's home shirt sponsor, while Freestyle Foods will be the sponsor of their away shirts.
The length and financial terms of the two deals were not disclosed.
Commenting on the agreement with Optislim Optivite, Ian Robson, chief executive of Melbourne Victory, said: "We derived great benefit from our relationship with Optislim last season, and to have moved with them on their journey into the highly competitive multivitamin market is exciting."
"We are delighted to extend our partnership with Melbourne Victory," added Peter Vanas, chief executive of Optislim Optivite. "Aligning the new Optislim Optivite with one of the strongest brands in Australian sport was an easy decision, and we look forward to increasing awareness of our excellent range of health products into the future."
Speaking about the Freestyle Foods deal, Ian Robson said: "We're excited to welcome another great organisation into the Melbourne Victory family. Freestyle Foods has identified a strong niche in the market and has launched its product range to cater for that sector."
Matthew Giang, chief executive of Freestyle Foods, added: "Freestyle Foods is a progressive food wholesaler and we are delighted to partner with one of the most progressive sporting organisations in Australia - it's a great fit. This is the beginning of what we hope will become and long and successful partnership for both organisations."
Melbourne Victory finished second in the A-League in 2016/17, and kick off the new season against reigning champions Sydney FC on 7th October.