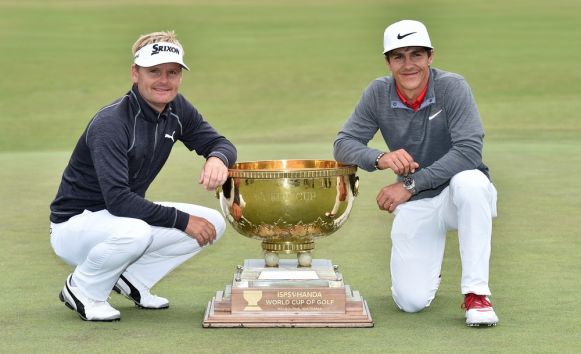 The PGA Tour, on behalf of the International Federation of PGA Tours, has announced that Melbourne's Metropolitan Golf Club will hold the 2018 World Cup of Golf.
The World Cup of Golf is one of the five events co-sanctioned by the federation. Next year's championship will be the 59th edition of the 72-hole stroke-play tournament, which sees 28 two-person men's teams representing their respective countries.
The 2018 World Cup of Golf will be played from 21st to 25th November. It will mark the sixth time in the tournament's history that it will be played in Australia, which is the second-most all-time behind the United States.
Jay Monahan, the PGA Tour commissioner, said: "The World Cup of Golf has been a celebrated and valued tradition in the game for decades, and the International Federation of PGA Tours is proud to see that tradition continue in 2018 with the best players from around the globe convening at The Metropolitan Golf Club.
"Golf in the Sandbelt region speaks for itself, and we appreciate The Metropolitan Golf Club opening its doors for this historic team event."
The 2016 World Cup of Golf was contested at Kingston Heath Golf Club in Melbourne, where the Danish pairing of Søren Kjeldsen and Thorbjørn Olesen were victorious by four strokes.