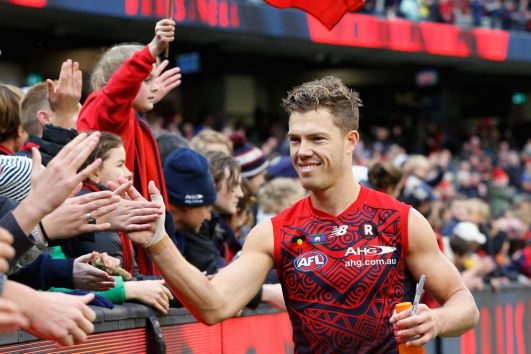 Australian rules football side Melbourne FC have announced a new partnership with luxury car brand Infiniti for 2018.
As the Australian Football League (AFL) club's major partner, the Nissan-owned brand will benefit from exposure on selected team apparel and media walls, and inside the changing rooms during game broadcasts. The deal also includes hospitality at the Demons' home matches, player ambassadors and opportunities for gameday activations.
The financial details of the contract have not been released, but the Herald Sun newspaper reports that the deal is worth a 'seven-figure' sum.
"We are thrilled to welcome Infiniti, a luxury car brand that operates in more than 50 countries worldwide, to the Melbourne Football Club," said Melbourne FC chief executive Peter Jackson. "This is yet another step forward for the club and further reinforces the club's strategic direction in aligning with quality brands, who wish to join us on our journey for sustained success."
"Infiniti Cars Australia is proud to partner with the Melbourne Football Club," added Infiniti spokesman and Nissan managing director Stephen Lester. "Strongly aligned, both Infiniti and Melbourne share the same strategic goals. Whether it's our customers or footy fans, we both put them first; our collective focus is on performance and going beyond our comfort zone, and the future is at the forefront of everything we do.
"We are looking forward to a competitive year on and off the field and wish Melbourne all the very best this season."
Melbourne FC kick off the new AFL campaign at home to the Geelong Cats on Sunday.