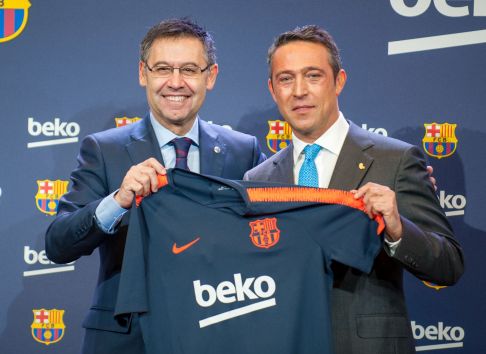 Mediarex will launch the world's first fan engagement and fan monetisation platform for the soccer industry through Socios.com.
The Malta-based fintech and sports company, which recently raised more than US$65 million through a private token sale for its blockchain-based sports platform chiliZ.com, is now launching a fan engagement tool for the soccer industry, Socios.com.
The platform is described as the world's first scalable, tokenised voting platform, allowing soccer fans to buy, trade and execute voting or 'crowd-manager' rights for their favourite teams. Powered by the chiliZ fintech platform and $CHZ token, chiliZ has committed US$20 million to the Socios.com venture.
The desktop and mobile platform, which is currently being developed for the esports industry, was originally inspired by the 'socios' or fan-controlled management frameworks of many soccer teams around the world. Clubs such as Real Madrid and Barcelona in Spain, as well as Bayern Munich in Germany, are perhaps the best-known examples of this democratic member management style.
Socios.com represents the digitisation of this framework. The fully mobile solution means fans will no longer be restricted by geography, with the ability to connect the 4 billion supporters worldwide to the 1,000 Uefa clubs and more than 2,300 professional soccer teams in existence.
Once onboard, teams trade voting rights for management decisions within the Socios.com platform. Each team will operate their own 'token sale', from which they will receive funding from fans and investors in exchange for voting rights.
Although each team will receive the same number of voting tokens, it is up to the team to decide how the fund is handled to support their vision or what decisions are put up for fan vote. The platform then acts as an exchange, meaning fans can trade and re-trade those voting rights. The underlying blockchain technology will help maintain voting integrity and transparency with transforming voting rights into an 'ownable' commodity.
"We believe that technology and innovation can bring so much value to both the clubs and their fans in the future," said Alexandre Dreyfus, Mediarex chief executive.
"Socios.com will allow football teams to create a completely new economy that can be monetised, whilst building a new fan engagement ecosystem.
"We understand that this will bring a certain degree of disruption to an established industry, and it will no doubt require a lot of education, but the first mover advantage will be critical in paving the way for a new democratic, digital, and international standard in club management."
The chiliZ/Socios team is comprised of 25 plus industry experts, experienced in regulated gaming and technology. Members of the firm's advisory panel include Dr Christian Mueller, InFront Sports' vice president, strategy and business development, and Sam Li, Sina Sports' head of strategic partnerships; with Perform Group's chief strategy officer of Perform Group, John Gleasure, also a shareholder of Mediarex.
In addition, Socios.com is backed by two of the biggest cryptocurrency exchanges in the world, providing the liquidity required to create a global fan exchange market.