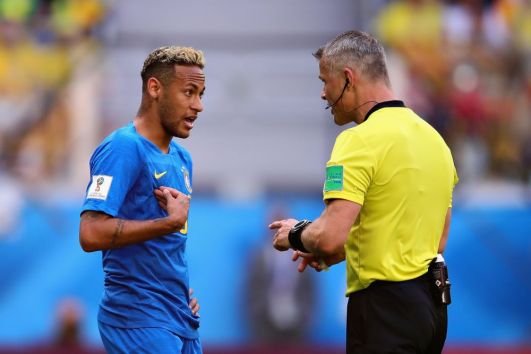 Spanish agency Mediapro has been announced as the official provider of Video Assistant Referee (VAR) technology across all competitions under the jurisdiction of the South American Football Confederation (Conmebol).
The system, which was used at the Fifa World Cup for the first time in Russia, will be provided by Mediapro in all games for which VAR is in place during the 2018/19 season.
The service will be in place from the quarter-finals of the Copa Libertadores, the major continental club competition of South America, as well as the Copa Sudamericana. Mediapro will also provide the system for the 2019 Copa America national team tournament, which is to be held in Brazil.
The Copa Libertadores has previously trialled VAR in the semi-finals and final of its 2017 competition.
In early July, Mediapro registered the 'VAR' phrase as a brand throughout Europe. The company has agreed deals to deliver the VAR system to La Liga – the top tier of Spanish soccer, Portugal's Primeira Liga and Liga MX, the premier division of Mexican soccer.