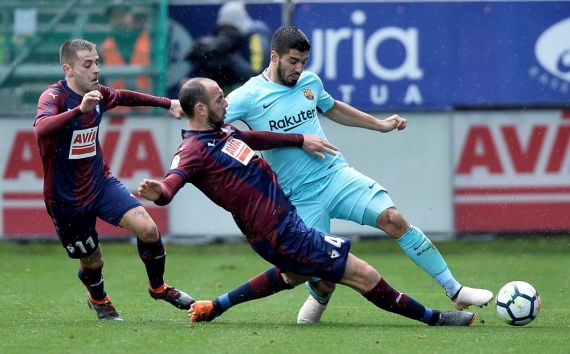 Imagina, parent company of Mediapro, has sold a 53.5 per cent stake in the Spanish broadcast group to Chinese investment company Orient Hontai Capital.
The deal, which was officially announced on Friday, sees Orient Hontai acquire a majority share in the media agency, gaining 22.5 per cent from private equity firm Torreal Mexican, 19 per cent from media group Televisa and 12 per cent from Mediavideo.
The transaction gives Imagina an enterprise value of €1.9bn (US$2.3 billion).
Imagina said its 'solid situation' and growth potential had led to a dozen initial proposals being submitted by international investors. It added that the final choice of Orient Hontai will generate 'clear synergies' and 'converging interests'.
All remaining shareholders, including British advertising and PR group WPP, which owns 22.5 per cent, and two of Imagina's founding members, Tatxo Benet and Jaume Roures, who both own 12 per cent, will retain their stake in Imagina.
The agreement, which is expected to close in the second quarter of 2018, includes the preservation of the existing shareholders' agreement, which means the management of the group will remain unchanged and controlled by Roures and Benet.
In a joint statement, Roures and Benet said the deal grants Imagina 'a significant boost to its competitive strength in its traditional markets of Spain and Europe' and confirms 'the markets' confidence in its business model and its growth strategy'.
'The agreement will provide the group with access to an emerging market like China and the advantage of accessing this market in association with such an important partner as Orient Hontai Capital,' they added.
Tony Ma, chief executive of Orient Hontai Capital, said: "This acquisition is a crucial step towards Orient Hontai Capital's international expansion in Europe under the One Belt, One Road strategy. We strongly believe in the potential and prospects of Imagina and the new media technology industry as a whole.
"The acquisition of Imagina will not only enable us to introduce advanced audiovisual production technology to China, but also opens new perspectives for exchanges and cooperation among China, Spain and Latin-America in fields like content, culture, sports, etc. With strong support from both Orient Hontai Capital and the best-in-class management team of Imagina, we are excited to witness the synergies and potential in China as well as globally, to be realised in the near future."
Mediapro, in partnership with Qatar-based broadcaster BeIN Sports, paid €1.9 billion for domestic rights to Spanish soccer's top-tier La Liga and €1.1 billion for Uefa Champions League rights, European soccer's premier club competition, from the 2018/19 season. The group has also invested in Formula One rights for the Latin American market.