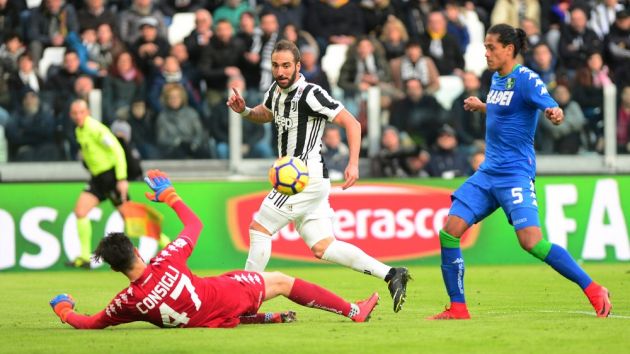 Lega Serie A, the organising body for the top flight of Italian soccer, has awarded its domestic broadcast rights for the period between 2018 and 2021 to the Mediapro agency.
The Spanish company made an offer worth just over €1.05 billion (US$1.3 billion) per season, exceeding the organisation's minimum revenue target that had been set.
Confirming the deal, an official statement from the league read: 'The offer of €1,050,001,000 is superior to the minimum requested in the invitation to tender.'
The announcement comes after Lega Serie A last month said it would enter private negotiations with Mediapro after talks with its existing broadcast partners failed to reach a satisfying conclusion.
The deal sees Mediapro edge out the incumbent rights holders Sky Italia and Mediaset, both of which had offers rejected at the end of January. The two groups currently share the domestic television rights, paying an annual €945 million for the period between 2015 and 2018, but failed to improve on that offer for the new rights package, reportedly bidding a total of only €830 million for each season.
Mediapro is now likely to sell the rights to Sky and Mediaset, which previously purchased the rights directly from the league. There have also been reports that Mediapro's big offer is linked to its intention to provide Serie A with its own TV channel in the future.
In October, Serie A's international rights for the period 2018 to 2021 were sold to the IMG agency for €340 million (US$401 million) per season, representing a significant boost on the fee MP & Silva, Serie A's current global rights holder, paid under its ongoing deal, which is valued at an average of €185 million per season.