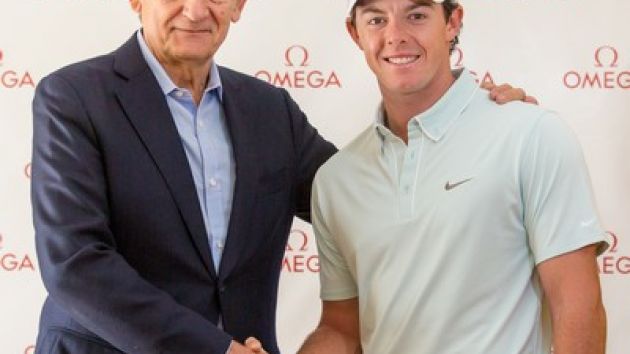 Swiss watchmaker Omega has become the latest brand to sign golfer Rory McIlroy to an endorsement deal.

The 23-year-old Northern Irishman, who finished second at last weekend's Valero Texas Open after a difficult start to 2013, adds Omega to a personal portfolio that includes Nike, Bose Corporation and Santander. Omega replaces Audemars Piguet as McIlroy's watch sponsor.

"Omega has a rich history in sport, both with the Olympics and in golf, and I have always had great experiences playing in its events," said McIlroy. "I have been a fan of the brand for a long time so to now be an Omega ambassador is special for me. I am truly excited about this new partnership and look forward to many great years together."

Omega, a sponsor of the PGA of America since 2011, recently signed world number one female golfer Stacy Lewis to its endorsement roster, while the brand also holds agreements with Australian legend Greg Norman and Spaniard Sergio Garcia.
Stephen Urquhart, Omega's president, said of McIlroy's signing: "Rory is one of those golfers who lights up every course he plays on. In recent years, he has been golf's most exciting player and he has already attracted legions of new fans.

"He's the sort of golfer who is good for the sport and for its image. I can hardly wait to see how far his extraordinary talent will take him. We are all delighted that he is now part of the Omega family."

The first tournament in which McIlroy will compete as an Omega ambassador will be The Masters, the first Major of the season which gets underway at Augusta National on Thursday.