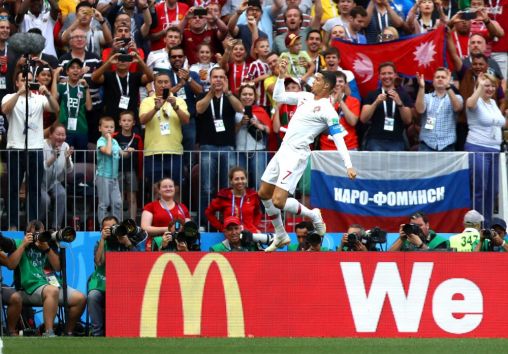 McDonald's restaurant branches in Sweden have signed a deal with Red Bee Media to provide live coverage of the World Cup to diners while they eat.
Every game is being streamed in high-definition using media company's over-the-top (OTT) platform, which uses modular management and microservices architecture, operated in the cloud, to enable both flexibility and scalability.
Crucially for in this case for McDonald's, a main sponsor of the Fifa World Cup which was searching for a way of streaming all the matches into its 207 restaurants in Sweden, the platform can deliver any format to any device, giving the company the ability to have its own OTT channel up and running rapidly. Red Bee Media's feeds were delivering streams into McDonald's Swedish chains within hours of the start of the project.
Rickard Berthold, digital lead at McDonald's Sweden, said: "We needed someone who could deliver the World Cup to our restaurants on a tight deadline and without any glitches. Red Bee Media managed to do just that and enabled us to give our customers access to world class football while enjoying our burgers."
Anders Wassén, head of online video development at Red Bee Media, added: "We are proud to be able to deliver a high-quality stream of one of the biggest live sports events in the world, in so many locations at the same time.
"Our solution is built to manage any type of content and be displayed on any available device, and we are glad that McDonalds chose us to deliver the World Cup to their restaurants."