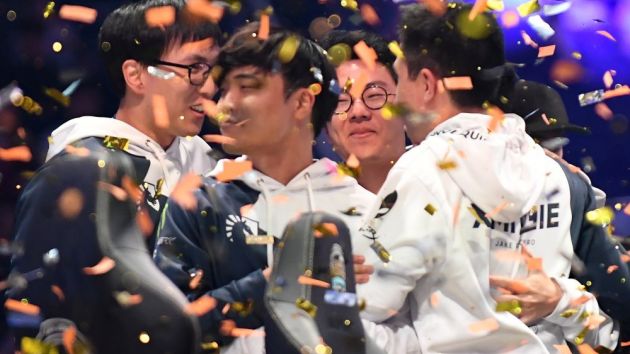 Credit card company Mastercard has announced a first-of-its-kind partnership with Riot Games, operators of the League of Legends (LOL) esport franchise, becoming the video game's first global partner.
LOL has 14 professional esports leagues worldwide, and claims viewing figures for its World Championship topped 80 million last year.
The deal will see Mastercard feature across LOL's three annual tournaments: the Mid-Season Invitational, the All-Star event and the World Championship, bringing its 'Priceless' experiences to fans who attend the events through a series of promotions.
Mastercard begins its partnership with LOL in earnest at the World Championship in South Korea, which starts in October, with cardholders in the United States and Canada given the chance to attend the event when they use their Mastercard information within the LOL gaming platform.
With other benefits expected to be rolled out globally throughout the partnership, the company say the deal is a significant addition to the technology giant's sports and entertainment portfolio.
Emily Neenan, Mastercard vice president, said: "Over the past two years we've been educating ourselves on the esports industry to determine the best path that would enable us to connect with this passionate community in an authentic way. Early on it became very evident that partnering with League of Legends was the biggest and best opportunity to do this.
"While Mastercard will approach this partnership similar to how we do others around the world, we will customise it to the league fanbase, and continue to innovate, especially our Priceless experiences platform, which is built around connecting people with their passions."
Riot Games' head of esports partnerships, Naz Aletaha, added: "Mastercard is among the first of world-class brands to take such a big step into esports and commit to supporting League of Legends events alongside their other premier sports and entertainment sponsorships."
League of Legends becomes Mastercard's latest sports and entertainment venture, adding to long-running deals with brands such as Major League Baseball (MLB) and Europe's elite soccer competition the Uefa Champions League.