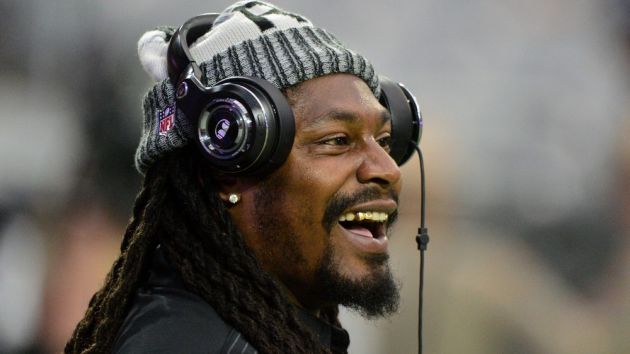 National Football League (NFL) star Marshawn Lynch has partnered with dockless bike share company LimeBike.
The Oakland Raiders running back, whose performances during his career have earned him the nickname 'Beast Mode', will participate in a series of LimeBike community launches in the coming months. The partnership will be geared towards promoting smart transportation in urban communities and college campuses across the US.
Lynch, who came out of retirement to join his hometown team earlier this year, will also work with LimeBike to design a Beast Mode-branded bike, which will initially be introduced in the 31-year-old's Beast Mode stores in Oakland and Seattle.
"We are huge fans of Marshawn Lynch at LimeBike," said Toby Sun, chief executive and co-founder of LimeBike. "Marshawn epitomises who we all strive to be: fun, compassionate, and inspirational. His vision of providing smart, accessible transportation to the masses aligns perfectly with ours and we look forward to working together to make this transportation affordable and equitable for all."
"We'd bike everywhere growing up," added Lynch. "By having LimeBikes in the neighbourhood, we can make it easy for kids to bike to school, work, or wherever they need to get to."
Lynch's Raiders are third in the NFL's AFC West position, with just four wins from their ten games this season. Lynch has featured in nine of those fixtures, accumulating 390 rushing yards and four touchdowns.