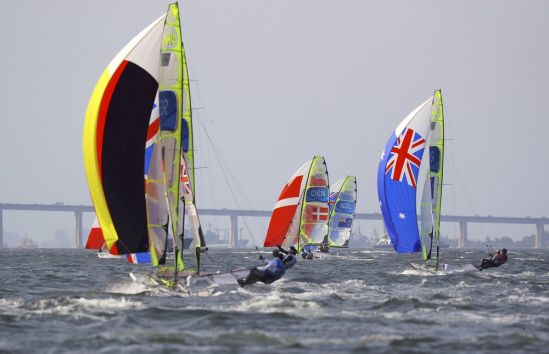 World Sailing has confirmed that its 2018 World Cup Series final will be staged in the French port city of Marseille.
The global governing body's board of directors evaluated bids received from Marseille and from Tallinn in Estonia after Kiel in Germany, which was initially awarded the final in 2016, saw its agreement fall through.
World Sailing cited conflicts between its commercial partners and those of the Kieler Woche sailing festival, which is also due to take place in Kiel in 2018, as causes preventing a contract from being concluded.
Marseille is also due to host the 2024 Summer Olympic Games sailing competition.
"Once an Olympic venue is announced, sailors are eager to train, race and compete on the waters of the Olympic Sailing Competition," said Kim Anderson, president of World Sailing. "The competition is dependent on the natural environment and sailors have to learn how to read the tidal patterns and wind conditions to best prepare for the games itself.
"When Marseille hosts the 2018 World Cup final, we will be more than six years away from the Paris 2024 but this provides the Olympic hopefuls with a world class competition to commence their journey to the Olympic Games."
Alastair Fox, director of events at World Sailing, added: "The World Cup final in 2018 will present an excellent opportunity for sailors and officials to experience the Paris 2024 Olympic Games sailing venue and continue a strong relationship with the French Sailing Federation [FFV] in the lead-up to 2024."
The 2017/18 World Cup Series commenced in Japan in October. Miami will host the American round in January 2018, with Hyères staging the next round in France in April.
The World Cup Series final, which will attract over 200 sailors from 75 nations, is due to take place from 3rd to 10th June.