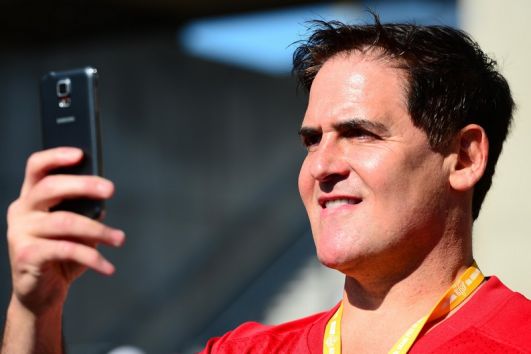 Mark Cuban, the owner of the National Basketball Association's (NBA) Dallas Mavericks, has taken a principal ownership stake in the newly established Professional Futsal League (PFL).
Futsal, a modified version of soccer played indoors with five players on each team, is recognised as one of the fastest growing sports in America. The league is set to being hosting exhibition matches across the US next year, ahead of a full-length season launching in 2018. The game is the only five-a-side soccer variant to be officially approved by the game's governing body, Fifa. Uefa Champions League winners FC Barcelona are among the European giants already investing in futsal.
As well as his ownership of the Mavericks, Cuban is a well-known figure in America thanks to his appearance as a 'shark' on the TV series Shark Tank, which sees prominent entrepreneurs invest in contestants' products. He is also the owner of Landmark Theatres and Magnolia Pictures, and the chairman of the HDTV cable network AXS TV.
"I couldn't be more excited about partnering with and investing in the PFL," said Cuban. "Futsal is one of the fastest growing sports in the world and it's time to make it even bigger in the US market. We are ready to introduce the best global brands and the world's best players to our growing fanbase and I'm thrilled to be part of the PFL."